Album Reviews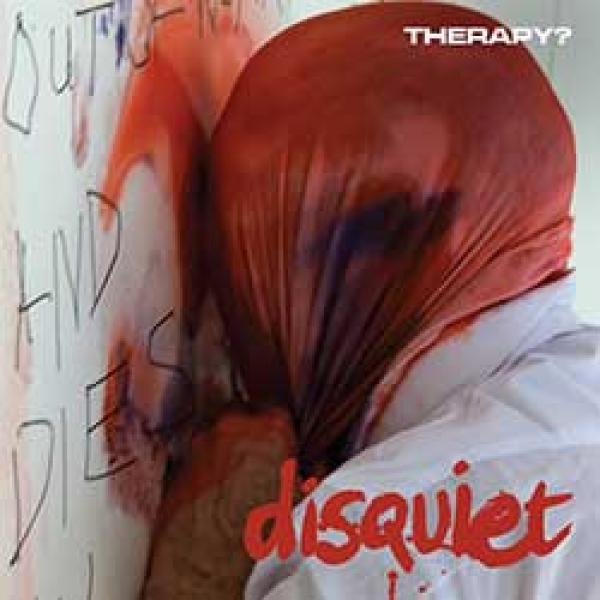 on
Saturday, March 28, 2015 - 15:26
The guys in Therapy? have always carved out their own path between noiserock, punk, metal and catchy tunes, occasionally playing around with a slightly more experimental sound. And while they have never released a bad album in their entire career, not every release was received with the same critical acclaim as "Troublegum". That however didn't stop them from doing whatever the fuck it was they wanted to do and much to their credit, they simply kept soldiering on.
While playing shows last year in honor of the 20th anniversary of "Troublegum" and seeing how the audience still reacted to those songs, they got a sudden craving to write more anthemic songs again. That craving turned into "Disquiet", the band's fourteenth album.
Rather than simply trying to recreate "Troublegum" two decades down the line, Andy Cairns & co started writing songs around the question 'What would the protagonist of Troublegum be doing twenty years on?' Well, judging from opening track "Still Hurts", he's still not a happy person but he can still write the shit out of a catchy chorus. The same goes for "Tides" and "Fall Behind", while tracks like "Idiot Cousin" and the monumental "Deathstimate" sees the band dragging out the heavy and downright vicious. And then there's "Torment Sorrow Misery Strife", easily one of the best songs this band has ever written. If you're at all familiar with their back catalog, you know that's saying something.
Razorsharp one minute and blunt-force-trauma-inducing the next, "Disquiet" is always deliciously dark and never anything but downright spectactular. End of the year list material? Fuck yeah!