Album Reviews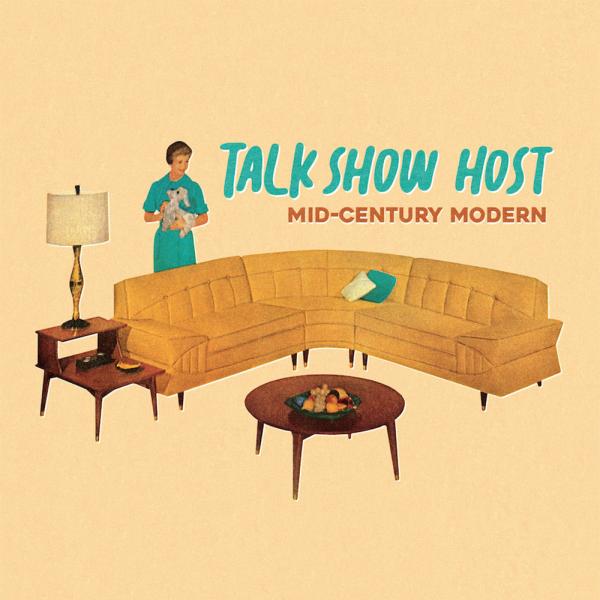 on
Friday, June 18, 2021 - 15:05
Toronto's Talk Show Host sure took their sweet time to release their debut album. The trio hit the ground running back in 2015, released their first EP the next year and then followed up on that one with the 'Not Here To Make Friends' EP in 2017. After that? Well, a whole lot of waiting was involved. Apparently, it took a global pandemic to finally get them to finish their first full-length.
Worth the wait? I you are into melodic pop-punk with an old-school twist and the occasional detour, then yes, 'Mid-Century Modern' is well worth the wait. Musically, Talk Show Host is kind of hard to pin down, which is a good thing in this cookie cutter world we live in. But if you look at the Wiretap roster they are now a part of, I would see them blend in nicely alongside labelmates Odd Robot and Decent Criminal.
Talk Show Host channel their inner Anti-Flag on single 'Crisis Actors', carry a torch for power pop on 'Warmest Condolences', sound like a pop-punk version of Viagra Boys on 'Too Many Problems' if that makes any sense at all, and invite singalongs and fist pumps on pretty much every other song that makes up 'Mid-Century Modern'.
Track listing:
U A$Shole!
Blood in the Sand
Crisis Actors
Warmest Condolences
Sorry, My Mistake
Syntax Error OK
Up to No Good
Too Many Problems
The Ballad of Jack Nance
Lame Duck