Album Reviews
The End of The World With​.​.​.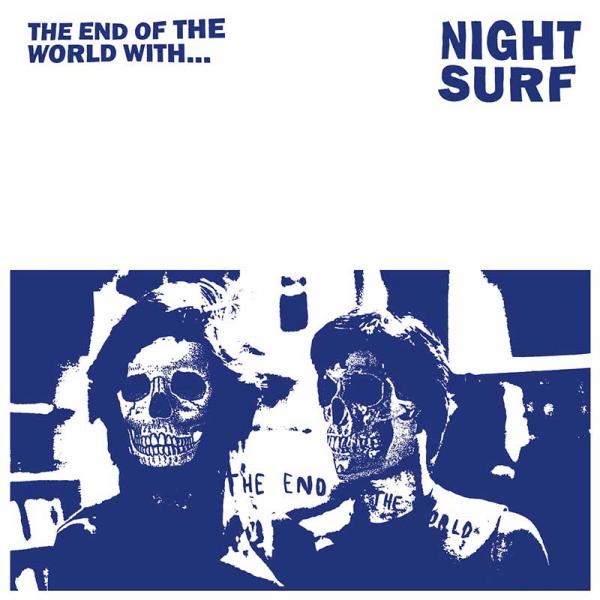 on
Monday, November 18, 2019 - 14:20
- by Tom Dumarey
Following up on last year's 'Enemies' EP, Brooklyn's Night Surf is now ready for it all to come crashing down around us on their album 'The End Of The World With…,' which is out now on Wiretap Records.
The name of Night Surf's game is pop-punk with a pinch of darkness and while they aren't turning the genre upside down or inside out,'The End Of The World With…' is a solid; no-frills kinda release.
Produced by Jesse Cannon (The Menzingers, Man Overboard, Lifetime, Saves The Day), the eleven songs that make up this album sound nice, crunchy and most of all, sparse. Not sure how to explain this, but there are tons of pop-punk albums out there and they all want to sound bigger than life. Not so with this one… it's as if they stripped these songs off everything that wasn't entirely necessary while still making sure they ended up with catchy and slick pop-punk tunes that sound like they have holed up in that sweet spot between The Copyrights and 'A Lesson In The Abuse of Information Technology' era Menzingers with some Lookout! Records vibes for good measure.
Track listing:
Ghosted
Don't Wanna Go
Future Boy
Nobody Drink The Beer
Flash, Thunder
Thin Air    
Not Today, Satan!    
Car Sick
Enemies Part 2
Pins & Needles
With The Damned