Album Reviews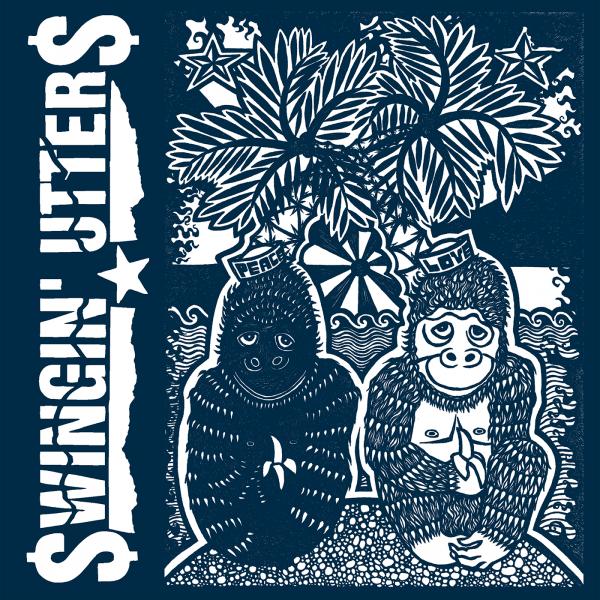 on
Saturday, September 8, 2018 - 08:08
- by Nate Hennon
How does one write about such an iconic punk band like the Swingin' Utters? I guess you can write about their legacy, but those type of statements are typically saved for a career wrap-up piece. But the Utters are still kicking, so do you talk about how they changed a genre with their defining sound? Nah, the Utters aren't that band either. This is not to say that they did not contribute to the Punk Rock landscape, because they certainly have. The "Streets of San Francisco" and "Five Lessons Learned" are highly regarded albums that deserve to go to the Punk Rock Hall of Fame. So what does one write about? The only thing left to write about, their latest album, "Peace and Love."
For a band that has been around for thirty plus years, there is not an "Utters sound" on "Peace and Love". Each song varies widely from the last, but there is an overall feel of cohesion. Maybe the appeal of the Utters is the varied sound or the influence of the rotating cast of musicians, either way I found "Peace and Love" to be a great album. From the start "Undertaker, Undertake" sets a tone of the album by providing my punk rock heart with a solid bass riff and sound that is a warm embrace. This bass sound/tone is persistent throughout the entire of "Peace and Love," and I applaud the elder Utters for letting their new rhythm section shine on this album (mad props to Luke & Tony from Cobra Skulls for representing the bottom end so well).
Even though the Utters have stated that "Peace and Love" may be their most politically charged album to date, (you can guess what "Yes I Hope He Dies" is about) it is not unapproachable. The majority of the songs have an edge but are well-crafted pop songs (i.e., melodic and full of hooks; not a modern Pop song with too much auto-tune and EDM). Sure there are a few songs with a skip here or there, but there isn't much bad on "Peace and Love." It is an excellent album.
On a side note, the final track, "H.L.S," on "Peace and Love" is bittersweet. It is a song written and primarily performed by the Swingin' Utters longtime guitarist, Jack Dalrymple. "H.L.S." is a haunting acoustic ballad about the passing of fellow One Man Army bandmate, Heiko Schrepel. Despite the sad subject matter, One Man Army was a fantastic band and having a group like the Utters honor Hieko in this way is cathartic and an oddly joyous.
Track listing:
Undertaker, Undertake
Sirens
Louise and Her Spider
E.C.T.
Dubstep
Constant Companion
Deranged
Demons of Springtime
Human Potential
Seeds of Satisfaction
Yes I Hope He Dies
Sleeping
Imitation of Silence
Drinkist
H.L.S.