Album Reviews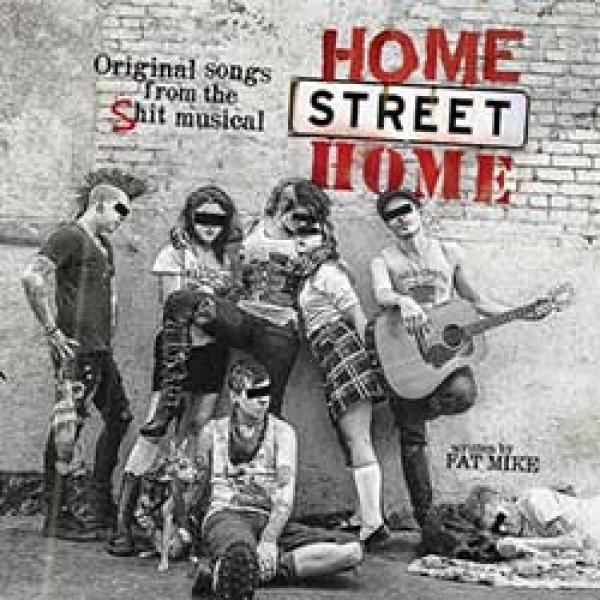 on
Saturday, February 14, 2015 - 17:41
Fat Mike has it easy… whenever he releases an album, he's safe no matter what the response is going to be. If people like it, it's flattering and when it gets negative reviews, he probably likes the verbal abuse and ends up feeling frisky.
For his latest musical endeavor, Fat Mike pulled a Green Day… well, kinda. Green Day released a concept album that was then turned into a musical, whereas this is the soundtrack for an actual musical Fat Mike wrote with the help of Tony Award winner Jeff Marx (Avenue Q) and his girlfriend/ dominatrix Soma Snakeoil. The story centers around Sue, a 16-year-old girl who runs away from home and then ends up with another bunch of runaways where she is introduced to the deviant subculture and alternative lifestyle of the streets before finding empowerment, self-realization and acceptance from her new chosen family.
Some of the other friends helping Fat Mike out include Frank Turner, Alkaline Trio's Matt Skiba, Tony Award winner Lena Hall (Hedwig and the Angry Inch), Bad Cop/Bad Cop's Stacey Dee, the late Tony Sly, and Dance Hall Crashers' Karina Denike. Members of Descendents, Lagwagon, Old Man Markley, Mad Caddies, Me First and the Gimme Gimmes, The Aggrolites, The Living End, The Real McKenzies, and RKL also play on many of the tracks. It really is a family affair.
But is it all worth it? Well, I can't tell you anything about the musical itself because for now it will only be performed ten times in San Francisco and I don't live there. Plus this soundtrack features just a portion of the songs that will ultimately make up the full score of the musical. What I can tell you is that this collection of songs is not really doing it for me. Try as hard as they might, the eighteen songs on here don't amount to much more than fairly standard poppy musical tunes that are easy on the ears ("Urban Campers", "High Achievers"), a couple of piano-drive tunes ("Monster", "Three Against Me") and a couple more punky tunes to round things out ("Because I Want To", "Gutter Tarts"). Definitely not Fat Mike's best material to date with some songs being utterly forgettable.
Mind you, that's just part of the soundtrack... While I'm not entirely sure if your average musical lover is quite ready for a stage show that explains what a snowball is exactly, I for one am still very curious to see the whole production. I might not think this soundtrack is good enough to stand on its own two feet, but I definitely think the musical itself could be very entertaining.