Album Reviews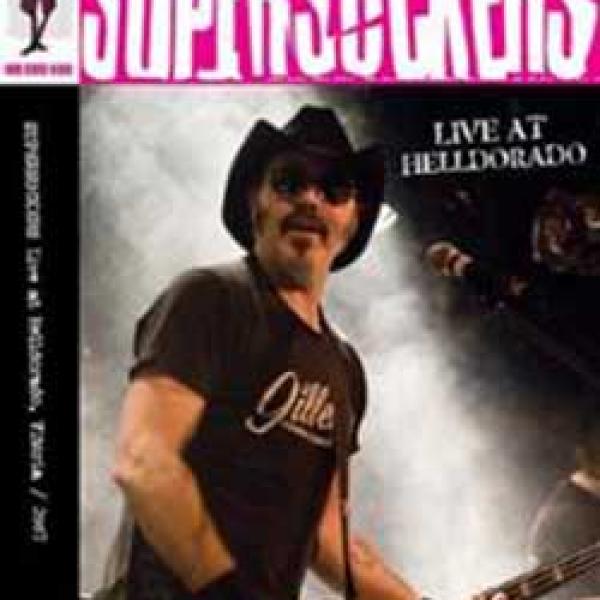 on
Tuesday, March 18, 2008 - 14:29
The self-proclaimed Greatest Rock 'n' Roll Band in the World has a live DVD out.Weird that it took them this long seeing as they aren't exactly shy when it comes to releasing live albums. Let's see, we already had "Live At The Magic Bag", "Live At The Tractor Farm" and "Must've Been Live" among others and now there's "Live At Helldorado", recorded at the Helldorado club in Vitoria, Spain.
There's no less than 23 songs on here of some of the best country-influenced badass rock n roll to enjoy with crystal clear sound and video quality. I've never seen these guys live before but right now it's like they are playing in my living room and I'm liking it. A lot. The extras really weren't necessary for me but hey, you get a couple more live songs recorded in Serbia and a band discography.
Make sure to check out some of the other live DVDs Munster Records has released from the likes of The Black Lips, The Drones and The Nomads among others.