Album Reviews
Karma To Burn - Arch Stanton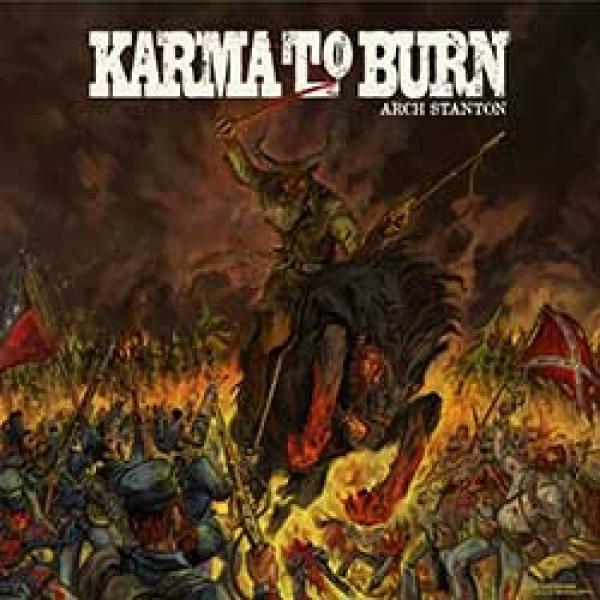 on
Monday, August 25, 2014 - 19:09
On Karma To Burn's sixth album "Arch Stanton", we find the original line-up of the stoner metal band reduced to lead guitarist Will Mecum. All the other members left the band and have been replaced. So will this album still sound like the old Karma To Burn (a.k.a. K2B) or did the new line up guide them in a new direction?
On "Arch Stanton" - which seems inspired by Sergio Leone's classic western 'The Good, The Bad and The Ugly' - we hear K2B returning back to their roots. Pre-1997's self-titled debut album that is, where they had to add an unnecessary singer to be able to sign to Roadrunner Records. K2B have always been on their best when they were playing their four minute instrumental stoner jams, so it's nice to see they've dropped the needless guest vocalists from 2011's disappointing 'V'. 
Their sixth album feels like another fresh start for Karma To Burn. Fast-paced stoner metal riffs follow each other in quick succession on the thrilling ride that is 'Arch Stanton'. The last track "Fifty Nine", filled with samples from the aforementioned movie, is an epic ending to this album and might easily become a new fan favourite. Their best work in a long time!