Album Reviews
Forever + Ever x Infinity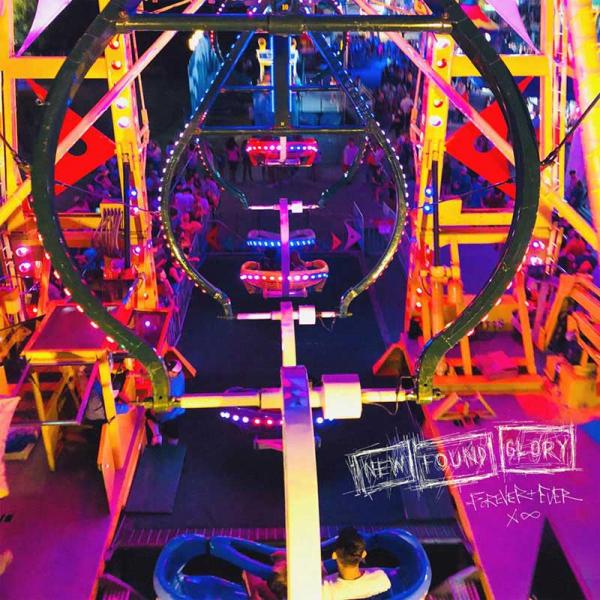 on
Saturday, June 20, 2020 - 17:08
'Forever + Ever x Infinity' is New Found Glory's tenth album. And whether or not you will like the pop punk mainstays' latest offering, will largely depend on what you thought of the band's previous nine albums. Because honestly, if New Found Glory has never really rocked your boat up until now, then that's not very likely to change with album number ten.
It's hard to find a more consistent band than New Found Glory. And while there are plenty of people out there who see that as their biggest strength, it can also lead to disinterest. I thoroughly enjoyed the band's self-titled album and follow-up 'Sticks and Stones' back in 2000, but here they are two decades later, still still using the same breakdowns, the same riffs and the same cheesy lyrics about having a crush on a girl. It hasn't quite reached 'Fred Durst singing about how he did it all for the nookie' levels of awkward, but it's hard to keep a straight face when you hear some of these lyrics. Absolute low of the album? The total cringefest that is 'Same Side Sitters' along with obligatory cheesy ballad 'More And More'. But then there are songs like 'Nothing To Say' and 'Himalaya', solid tunes where they redeem themselves and show why New Found GLory has been and still is an influence on a ton of other pop-punk bands.
So yeah, whether or not you will like 'Forever + Ever x Infinity' will largely depend on where you are coming from. Did you find yourself being the only person defending last year's cover EP? Then you are going to absolutely love this album. Have you been kinda meh about New Found Glory for as long as you can remember? Then just keep on walking.
Track listing:
Shook By Your Shaved Head
Greatest Of All Time
Double Chin For The Win
Nothing To Say
Stay Awhile
Himalaya
Same Side Sitters
Like I Never Existed
More And More
Do You Want To Settle Down?
The Way You Deserve
Trophy
Scarier Than Jason Voorhees At A Campfire
Birthday Song But Not Really
Slipping Away