Album Reviews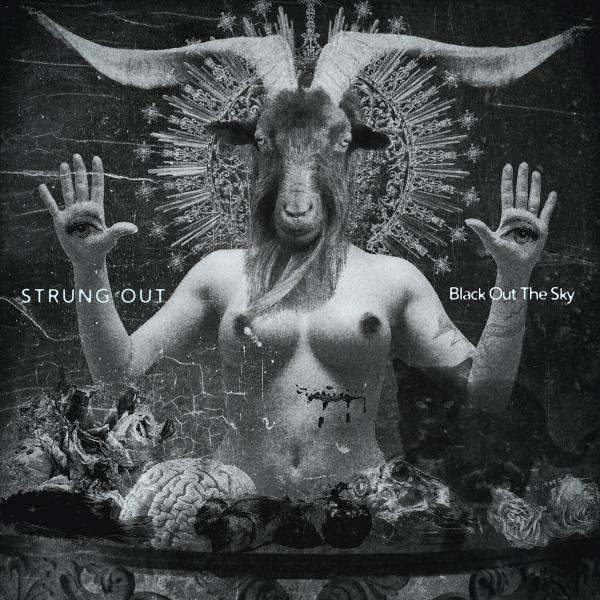 on
Sunday, May 13, 2018 - 14:55
'Hmm' is probably the first thing that went through my mind when I heard that Strung Out would be releasing an acoustic album. I mean, do I really want to hear unplugged songs played by a band known for their intense and highly technical punk rock with plenty of metallic crunch? Let's just say my enthusiasm level lingered somewhere around lukewarm.
'Black Out The Sky', which comes with six brand new songs and acoustic renditions of 'Matchbook' (off of 1998's 'Twisted by Design') and 'Unkoil' (off of 2002's An American Paradox), is off to a decent start with 'The Architect'. There's a bit of a spaghetti western soundtrack vibe going on in the intro and Jason Cruz reveals a gentler side to his vocal skills now that he doesn't have to yell over the ruckus the rest of the band is cranking out. Unfortunately halfway through the chorus, Staind suddenly came to mind. That kind of brought it down for me.
No, then I much prefer both the title track and previously released single 'Town Of Corazon', the former of which has a really nice flow to it and a strong chorus while the latter is downright sunny. A word I never previously associated with Strung Out's music. 'Unkoil' and 'Requiem' on the other hand pack more of the bleakness these punk rock legends of 30 years, are known for. So far, so good.
Which makes 'Duke Of Sorrow' all the more baffling. Don't know what they were thinking (or drinking) when they recorded it. But it sounds like a someone covering Green Day's 'Good Riddance (Time Of Your Life)' and adding some very unnecessary country flourishes.
Kudos to Strung Out for trying to mix things up and doing something that no one was expecting. But in spite of a couple of solid songs, I hope 'Black Out The Sky' is a one-time thing for Strung Out.
Track listing:
The Architect
Black Out the Sky
Town of Corazon
Unkoil
Requiem
Duke of Sorrow
Matchbook
Presidio