Album Reviews
There's A Lot Of It About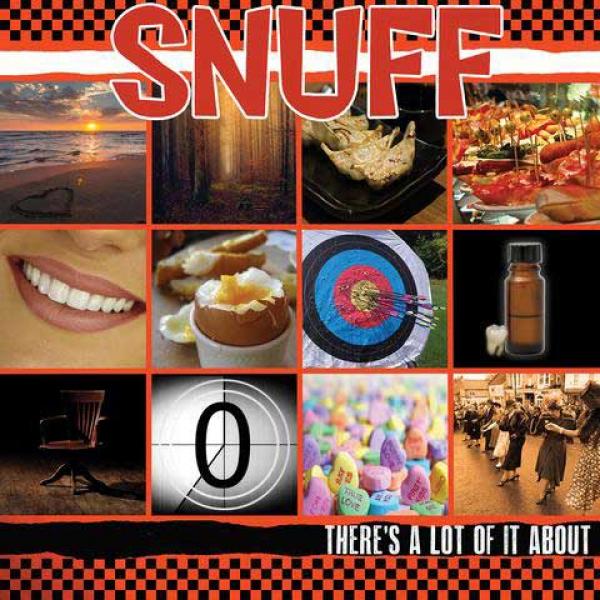 on
Thursday, October 3, 2019 - 17:34
- by Christophe Vanheygen
Admittedly, I haven't kept track of Snuff in a while. I was even somewhat surprised they were still recording now that Duncan is part of Toy Dolls and recently reanimated the underrated Guns 'N Wankers.
These legendary UK band has made a few of my personal favorites. Like 'Demmammussabebonk', 'Snuff Said…' and 'Tweet Tweet My Lovely'. Their unique take on punk rock, infused with trombone and organs, clever melodies and crafty songwriting always stood out to me. Especially in a time where fast skate punk was the norm.
They still follow their quirky recipe today. And sad as it may be though, 'There's a lot of it about' lacks a few things to throw it in my list of Snuff-faves.
The melodies seem to lack a certain subtlety and the vocals turn somewhat shouty and one-dimensional more often than they should. Of course, Duncan has never been the world's best singer. However, at this point in Snuff's long career, it feels like it hurts a couple of songs. Somehow it just feels as if there aren't enough standout tracks. I guess it doesn't hold up to the lofty standards I have for Snuff.
Hey, it certainly ain't all bad. 'Summer's Over' and 'Patient Zero' both feel like the classic Snuff I've loved since, eh, 1996. And 'Job and Knock' makes for a beautiful closer.
Listen, 'There's a lot of it about' really won't hurt Snuff's legacy but I'm not sure if it'll win them any new young fans. Whatever. Punk rock's become an old people business anyway.
Track listing:
Kings of the Spanish Oi Scene
Summer's Over
Love Hearts
Dippy Egg
Kiss My Ring
A Smile Gets a Smile
Hey Boff!
Patient Zero
Big Shot
Bob's Song
Gyoza
Job and Knock