Album Reviews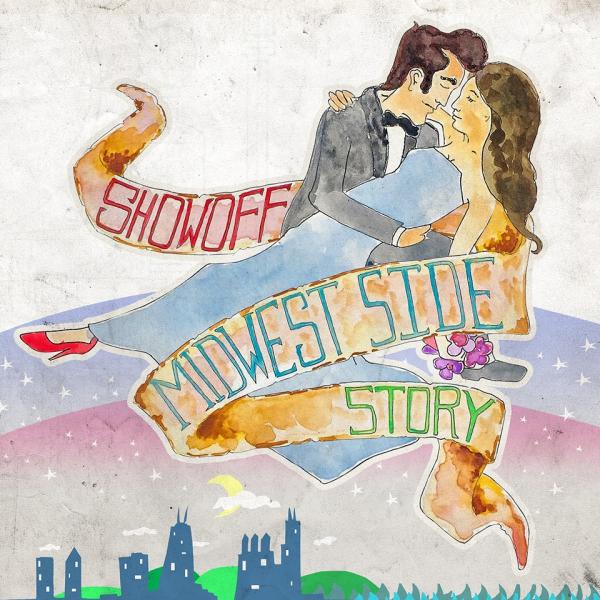 on
Thursday, September 21, 2017 - 18:16
- by Nate Hennon
If you read my previous article on Showoff, then you know I love this band. On "Midwest Side Story," Showoff does not necessarily 'return to form' but somehow takes their legacy to a more mature place. For those of us who fell in love with Showoff in the early '00s, you will be pleasantly surprised with how the band manages to maintain their Pop Punk fun while transcending the childish pitfalls associated with the genre and at the same time keeping the quintessential Showoff sonic staples intact.
If you loved their acoustic ballads in the past, then you will love "Where Our Love Died." Alternatively, if you are more fond of a mosh-pit-producing speedy song, then you should add "Falling Apart" to your 'F*ck Sh*t Up" playlist. But if you also want to hear deep doo-wop influences and vocal harmonies that echo 50s pop acts, then the rest of this album will fit nicely in your record collection.
To me, Showoff was never known for their darker themes like Alkaline Trio nor were they the 'dirtbag scholars' like Lawrence Arms, but Chris's voice has always been a combination of Midwest mumbles and doo-wop gold. Despite the occasional lyrical distinction difficulty, they have found a new approach to what Pop Punk can become. For a band that has changed their lineup several times over the last two-decades, bringing back most of the original members has produced a new found comfort in the genre.
As time ticks on I do feel like Showoff's legacy is not the fact that they were beaten up by the Corporate Music machine or that they were another band with a minor hit during the late 90s Pop Punk boom, but rather they did something different. They were, and still are, a band with a ton of heart, integrity, and flat-out talent. No, they may never reach the heights they saw after their debut album, but they are a beloved Midwest band that has been embraced by aging Pop punk kids as too good to ignore.
Track listing:
Poular Kid     
Pink Slip     
Outta My Mind     
I Don't Hate You Yet     
Turn Out The Lights     
Falling Apart     
Bringing Me Down     
Ability To Communicate     
Black Cloud     
Where Our Love Died     
Mid West Side Story (Better Off)     
Waiting For You     
Penitentiary