Album Reviews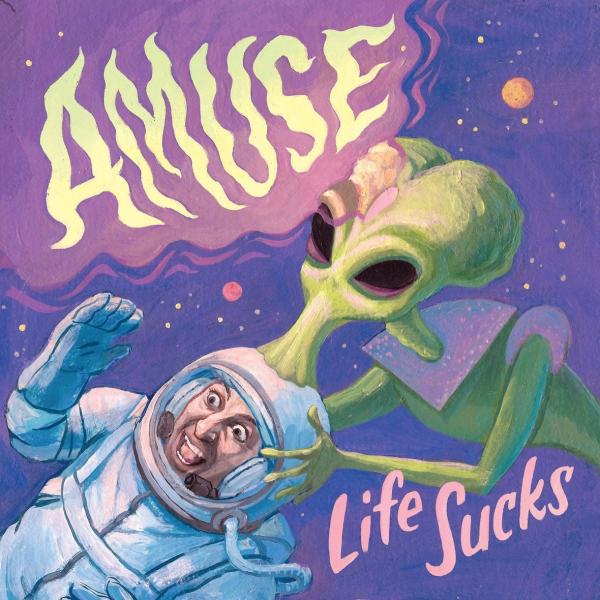 on
Saturday, August 5, 2017 - 13:03
Indianapolis' Amuse have the honor of being the first band to put out a release via Dodgeball Records, the new label on the block. The band themselves aren't new though, having already been around since 2001. Which probably explains why the songs on "Life Sucks" feel so well-rounded and slick.
They aren't doing anything you haven't heard before on "Life Sucks", but years of experience have given them a chance to sharpen their songwriting skills to the point where they can blast out a catchy pop-punk song and make it sound like they wrote it in five minutes. Mind you, that's not a diss. Making things sound this uncomplicated is hard work. Of course, having Mass Giorgino on board to produce probably didn't hurt things either.
Anyway, the six songs that make up "Life Sucks" don't offer a hell of a lot of variety, but that's okay. Ain't nothing wrong with upbeat, hook-laden pop-punk jams. Fans of Teenage Bottlerocket and Masked Intruder should do themselves a favor and check this one out.
Track listing:
Offend Me
F.U.Y.
Life Sucks
Toxic
Tarkin
I Want To Believe (In You and Me)