Album Reviews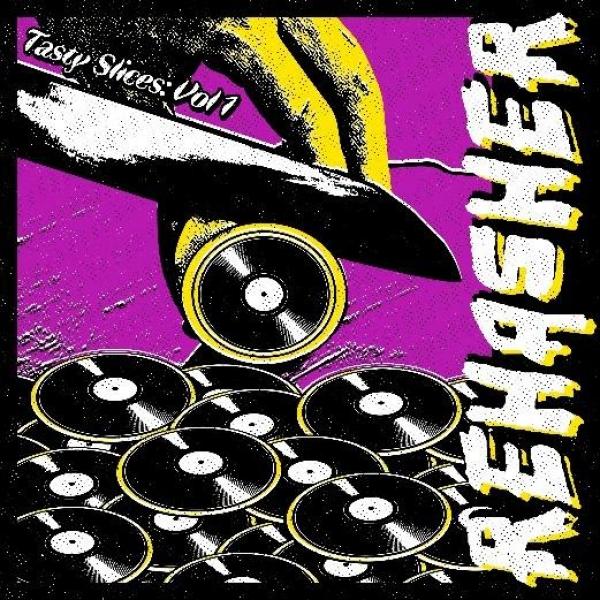 on
Thursday, August 12, 2021 - 09:27
Rehasher is what happens when Less Than Jake's Roger Lima trades in his bass for a guitar and starts dishing out fast and catchy punk rock tunes. On Rehasher's latest release, Lima is backed up by fellow Floridians Tony Farrah on bass and Alex Klausner on drums and together they blast their way through ten covers.
They not only have their way with classics like 'Next To You' by The Police, 'Jungle Love' by Steve Miller Band and maybe even more surprising, 'And Your Bird Can Sing' by The Beatles, they also sneak in covers by Green Day, Screeching Weasel and Osker. And why stop there when you can just as well keep on going and tackle Phoenix' '1901' and 'Shapeshifter' from the Josie and the Pussycats soundtrack. String 'em all together and you have one tasty smorgasbord full of catchy punk rock tunes.
Playing punk rock covers is of course not a new idea. Me First & The Gimme Gimmes alone put out a gazillion releases doing the same thing. But that doesn't mean it can't still be fun. And there's plenty of that to go round on 'Tasty Slices Vol. 1'.
Track listing:
Next To You (The Police)
Shapeshifter (Josie & The Pussycats)
And Your Bird Can Sing (The Beatles)
Jungle Love (Steve Miller Band)
Don't Turn Out (Screeching Weasel)
Strangled (Osker)
One Of My Lies (Green Day)
1901 (Phoenix)
Piece of Mind (Boston)
Duvet Day (Eat Defeat)