Album Reviews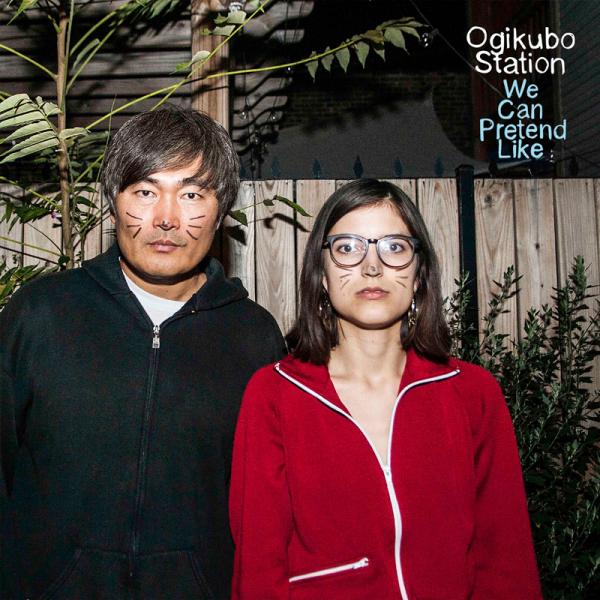 on
Sunday, August 26, 2018 - 00:12
- by Tom Dumarey
Mike Park is the driving force behind Asian Man Records, the label he's been running since 1996 and which is responsible for introducing us to the likes of Alkaline Trio and The Lawrence Arms. With all of the solid albums he keeps releasing, it's sometimes easy to forget that he himself is also an accomplished musician and songwriter who has more than earned his keep in Skankin' Pickle, The Bruce Lee Band, The Chinkees and his solo work.
Now we get to add Ogikubo Station to his list of accomplishments, a project he started with Mixtapes' Maura Weaver. Their mission statement? Simple chords with simple melodies with the simple goal of having fun playing music. This previously led to an acoustic 6-song EP with mellow indie pop songs and a handful of shows. Well, four handfuls is actually more like it.
But more fun was to be had. And so they kept bouncing ideas around via email until they had a full-length fleshed out, which they then recorded with the help of Dan Potthast (piano, keys, slide guitar), Ryan Ellery (cello), Justin0 Amans (drums), Sim Castro (guitar), Jeff Rosenstock (synthesizer), Jon McMaster (bass), and Zach Quinn (guitar, vocals).
You got it. 'We Can Pretend Like' is no longer the work of an acoustic duo. Does that make these songs any less endearing, charming or beautiful? Hell no. Quite the contrary actually. Opening track 'I've Been Thinking Of St. Louis' might come at you with a full band arrangement, but Maura's voice still makes it feel intimate and small. The same goes for 'Take A Piece Of All That's Good,' which is the first song on the album to show off just how well Mike and Maura's voices go together.
And from there on they simply run with it and keep you guessing whether the next song will come with more vocal harmonies or just one of them taking the lead. And whether the next song will be an exuberant synth-enhanced rocker like 'Drowning At The Watering Hole' or if it will be more subdued like the acoustic twang-laden gem that is 'We Can Pretend Like / Standing Still' and the straight-forward and downright beautiful 'The Prettiest One'. And then there's 'Strong As You,' about the death of a parent. Just 95 seconds long but… damn, that one gets me every single time.
With eleven songs clocking in at just under half an hour, 'We Can Pretend Like' is one very complete and very cohesive album that doesn't wear out its welcome. But it's all they need to make one hell of an impression. And when they let you go with the message of hope that is 'Let The World Know,' you know you simply have to hit that play button again.
Track listing:
I've Been Thinking of St. Louis
Take a Piece of All That's Good
Drowning at the Watering Hole
We Can Pretend Like
Sounds of Yesteryear
The Prettiest One
Rest Before We Go to War
The Radio Plays
Strong as You
Weak Souls Walk Around Here