Album Reviews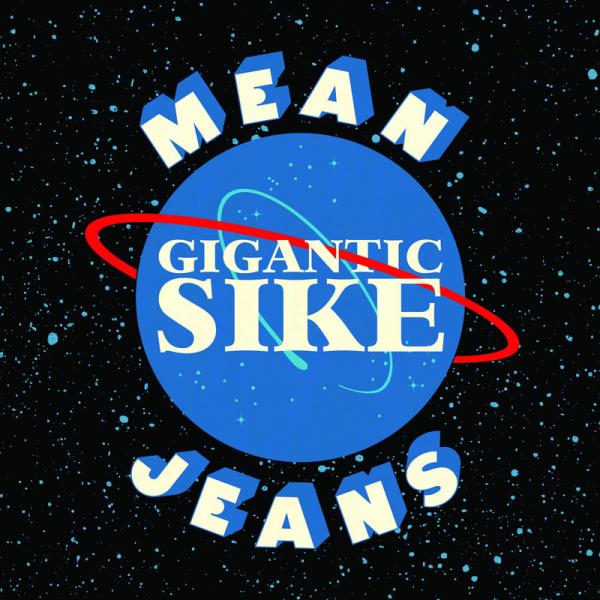 on
Saturday, August 31, 2019 - 18:15
- by Tom Dumarey
There are a ton of bands out there still doing the Ramones thing. Some of them are pretty good at it, others not so much. But that's okay. Even the Ramones released some pretty sub-par albums along the way. 'Subterranean Jungle' anyone? 'Mondo Bizarro'? But then there are also a couple of bands out there who show an almost unhealthy obsession with the Ramones but totally get away with it. Mean Jeans is one of those bands.
The Portland, OR based bunch has been cranking out solid songs since 2009's 'Are You Serious?' and have pretty much been getting better with every subsequent release. Their latest is called 'Gigantic Sike!' and comes with eleven new songs that feel like party anthems for the downtrodden and the disenchanted, packing all the buzzsaw guitar action you could ask for alongside killer melodies.
It's like they didn't overthink things on this one. Just get in, bang out some songs and get the hell out while also at the same time digging a little deeper lyrically. The Mean Jeans from 2009 that released 'Are You Serious?' is no more. The 2019 version of the band sounds like they are ready for something else, something more stable but not quite sure how to get there just yet. They are showing a side of themselves that is a little bit darker while still managing to wrap their worries into absolute bangers. There's the pure Ramones-worship of songs like 'Stuck In A Head', 'Buddy's Leaving' and 'Turning Green'alongside poppier tunes like 'What The Fuck Is Up Tonight?' and 'Time Warp'.
The one thing you will not find on 'Gigantic Sike!' is filler. There is not a single song on here that feels out of place. And if you want to know where the party is at, feel free to call the 'Party Line'. Billy Jeans is standing by.
Track listing:
Party Line    
Basement Animal
Just a Trim (Don't Buzz Me Alright)
One More Before We Go
Stuck in a Head
Buddy's Leaving
I Fell Into a Bog
What the Fuck Is up Tonight?
Turning Green
Blackout Magazine
Time Warp