Album Reviews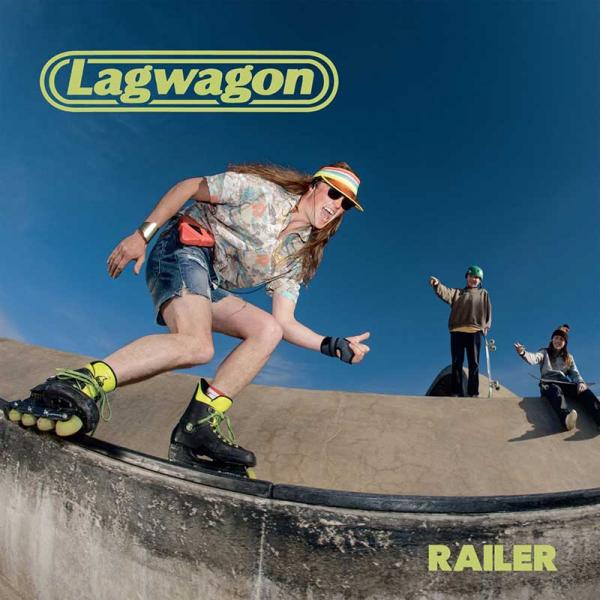 on
Thursday, October 3, 2019 - 20:28
- by Tom Dumarey
So Lagwagon has a new album out. Guess what it sounds like? Like Lagwagon! That's right. But old school Lagwagon. Which sounds just right. Like when Michael J Fox goes back in time in Back To The Future and gets to shred on the guitar in the 1950s. Not saying the Lagwagon guys are that old. Just that there is plenty of shredding going on on 'Railer'.
Check out single 'Surviving California'. Or well, any of the other eleven songs on the album for that matter. Lagwagon absolutely rip into these songs and get the job done in just over half an hour. Story is that 'Bubble' is the first song Joey Cape wrote for what would become 'Railer', kind of as a challenge to himself to see if he could still bang out a song like in the olden days. Turns out he can!
And you can sense that urgency in the rest of the album as well. But this is not the same Lagwagon as the band that put out 'Duh' or 'Trashed' in the early nineties. This is the Lagwagon with decades of experience under their collective belt and with their songwriting skills sharpened to the point where you could use them as a razor. And that's the Lagwagon that can pull off 'The Suffering,' a song that starts with an ominous piano-enhanced intro and a reading out of the works of British philosopher Bertrand Russell before turning into something of almost epic proportions, or 'Pray For Them,' which hits you with a directness that may have lacked on some of their latest albums.
Track listing:
Stealing Light
Surviving California
Jini
Parable
Dangerous Animal
Bubble
The Suffering
Dark Matter
Fan Fiction
Pray For Them
Auf Wiedersehen
Faithfully