Album Reviews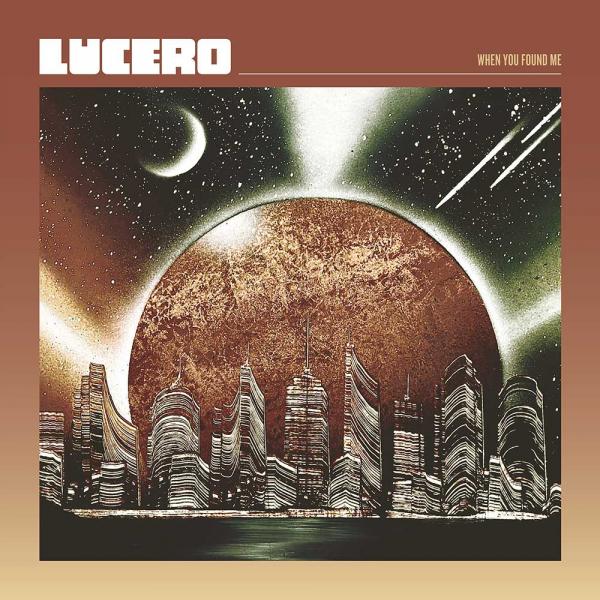 on
Saturday, February 13, 2021 - 18:33
Back when Covid-19 hit early last year and touring was no longer an option, Lucero's principal songwriter Ben Nichols found himself in his basement, working on songs for the follow-up to their 2018 album 'Among The Ghosts'. The resulting album, 'When You Found Me,' is out now and continues the darker trend the band started with 'Among The Ghosts'. It all feels more atmospheric - or maybe cinematic is a better word - than older albums like the raucous, horn-driven Lucero records like 'Women & Work' and especially '1372 Overton Park'.
Much of that new sound has to do with the addition of synths. Yes, it's not just honky tonk piano and a swinging Hammond organ anymore, there are gloomy '80s synth sounds to be heard on some of these songs. Now, before you go ballistic and start yelling 'blasphemy!', they add a whole new layer to Lucero's already lush sound on cuts like 'Outrun The Moon' and the moody but absolutely gorgeous 'Pull Me Close, Don't Let Go'. Nichols' storytelling still bleeds Southern gothic and his trademark raspy vocals are still very much at the heart of every song.
To get a feel of what that sounds like, check out opener 'Have You Lost Your Way'. Ominous keys, two guitars - one wailing, the other stabbing - set the stage for a young heroine taking on dark forces. It's a story that seems to continue in 'Outrun The Moon,' another moody track with a very cinematic feel. Next up we are treated to the acoustic-driven 'Coffin Nails,' which comes at you with lines like 'I weigh my deeds on my father's scales / I balance them with coffin nails' and sounds like it could have just as well been taken off Nichols' solo album, 2009's 'Last Pale Light in the West' as on Drive-By Truckers' 'The Dirty South'. 
'Pull Me Close Don't Let Go' is an almost ambient interlude with Nichols repeating the song title like a mantra. Meanwhile 'Good As Gone' and 'Back In Ohio' are pure-bled rock songs, 'The Match' is your soundtrack to a nightly road trip and the mellow title track which gets to round out the album is what Nichols' daughter apparently calls 'Dad's I'm gonna be okay song'. It's the perfect ending to an absolutely beautiful album that shows yet another side of Lucero.
Track listing:
Have You Lost Your Way?
Outrun the Moon
Coffin Nails
Pull Me Close Don't Let Go
Good as Gone
All My Life
The Match
Back in Ohio
A City on Fire
When You Found Me