Album Reviews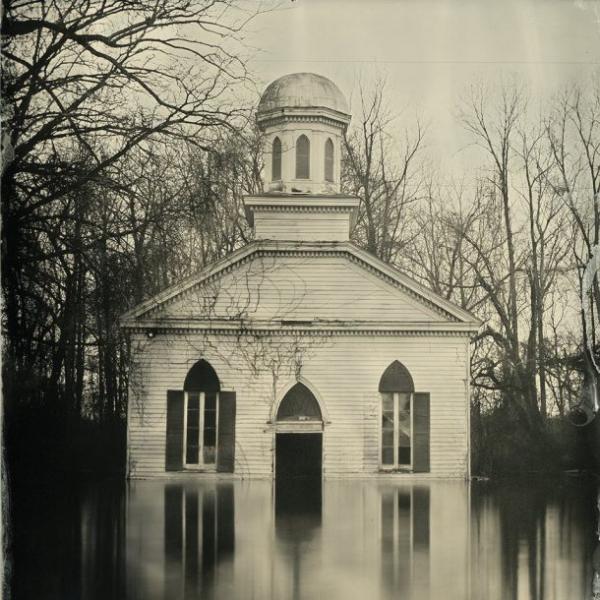 on
Wednesday, August 1, 2018 - 14:51
- by Nate Hennon
Some bands are gateways to other genres or scenes. Lucero is one of those bands for me. Instead of aging into an avid reggae collector like some punks, I found myself diving into Americana and Outlaw Country after my first several experiences with Lucero.  And if you spend any time talking to people at their shows or reading blogs about their albums, I am not alone in my journey; Lucero is this type of band.
My experience with Lucero begins with their terrific show years ago in Chicago. The wife and I went to see Social Distortion and ended up enjoying their opener immensely. After this show, I began seeking out every record of theirs I could find in Chi-town record stores. It wasn't until I obtained their double live album, "Lucero: Live from Atlanta," that their music started to coalesce for me. Maybe it was the abundance of Southern charm or my newly trained alt-country ear. Either way, I was becoming a full-blown Lucero addict.
For anyone who is familiar with Lucero's discography, you will notice that their songs typically fall into a few buckets, "Honky Tonk Rockers" and "Narrative Acoustic Ballads." Both types of songs have merit and work in the live environment, but any album that relies heavily on either side can be tough on your ear (depending upon which Lucero you prefer). Which brings me to their latest release. "Among The Ghosts" is not a rocker album. This album is of a more reflective nature that deals with life on the road, missing the stability of home and how a nomadic existence becomes more difficult with age. Even though this sounds like a negative critique, "Among The Ghosts" is a beautiful album and fits in with their smaller, more subdued tracks. Even though I have heard versions of "Loving" and "To My Dearest Wife" in their live set and on the internet, the studio versions with the rest of the band accompanying Ben is superb.
However, my biggest gripe on this album is "Back To The Night."  Towards the end part of "Back To The Night" there is a talking section that feels more like mid-career Johnny Cash than Lucero. This music trope feels out of place on the album and for the band. Maybe the allure of studio magic was too tremendous or these Southern boys were trying to be 'fancy,' either way, this part makes this song fall flat for me.
Regardless of some minor missteps on "Among The Ghosts," I look forward to seeing these songs live. Sometimes a Lucero song is best heard in a dark club with a whiskey in hand with your best girl by your side. Or, as it will probably be in my case, I'll see Lucero by myself drinking a cup of coffee (because it is past your bedtime) while the wife stays at home to put the kids to bed. Nevertheless, I'll let you know how it turns out.
Track listing:
Among The Ghosts
Bottom Of The Sea
Everything Has Changed
Always Been You
Cover Me
To My Dearest Wife
Long Way Back Home
Loving
Back To The Night
For The Lonely Ones