Album Reviews
A Place Where There's No More Pain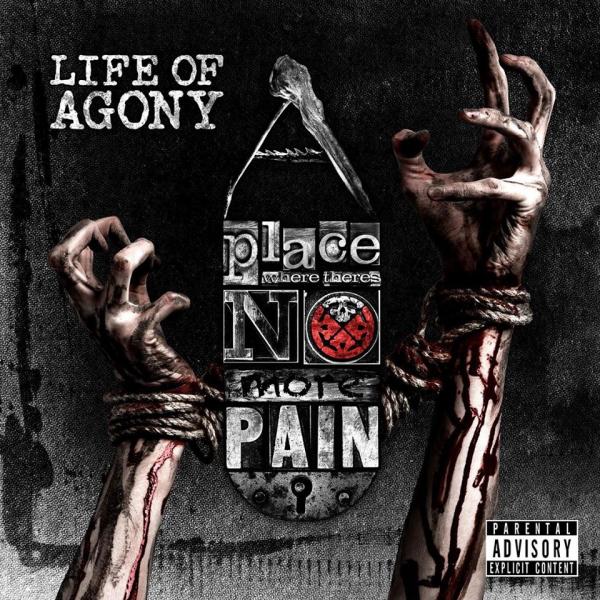 on
Tuesday, May 9, 2017 - 20:55
If you were into loud guitars in 1993, there is no way in hell you didn't listen to Life Of Agony's debut album, "River Runs Red", and didn't fall head over heels in love with it. Even now, 24 years down the line, that album more than holds its own. The band's follow-up "Ugly" was equally strong, but from there on out things didn't exactly work out for them. Their third album, "Soul Searching Sun", showed a band that seemed to have lost their way and when vocalist Keith Caputo quit the band shortly after the album's release, everything came to a grinding halt. They got back together in 2003, but the comeback album that was "Broken Valley" wasn't what fans were waiting for either. And once again, the band called it a day. In the years after that, the only thing we heard about Life Of Agony was that Keith Caputo had come out as a transgender person and went through life now as Mina Caputo.
In 2014 however, Life Of Agony was back to playing shows and now there is even a new album in the form of "A Place Where There's No More Pain". And waddyaknow? It is good! This is the album everybody was waiting for after "Ugly". The one-two combo that is opening track "Meet My Maker" and "Right This Wrong" chug away from the word go with riffs that are as heavy as they are groovy and bassist Alan Robert in perfect lockstep with Sal Abruscato's hardcore drumming. And Mina has never sounded better, even bringing the late and great Layne Staley to mind.
Next up is the title track, which comes with one of the album's best choruses and they just keep handing out the hits from there on with the catchy "World Gone Mad", the Type O Negative-like "Bag Of Bones" and the heavy groove of "Walking Catastrophe". Probably the best thing about "A Place Where There's No More Pain" are Mina's vocals. She has never sounded better or more confident than now.
My favorite LOA album will always be "River Runs Red", but this one is cutting a close second. Welcome back!
Track listing:
Meet My Maker
Right This Wrong
A Place Where There's No More Pain
Dead Speak Kindly
A New Low
World Gone Mad
Bag Of Bones
Walking Catastrophe
Song For The Abused
Little Spots Of You