Album Reviews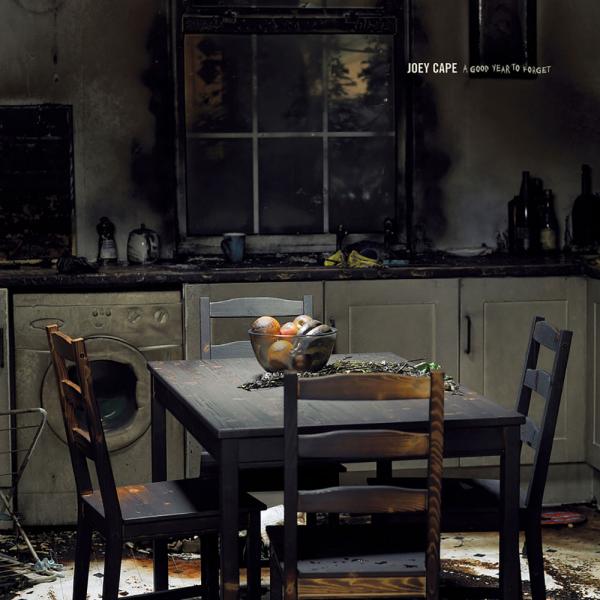 on
Thursday, August 12, 2021 - 08:26
- by Nick Metherell
Prolific songwriter and Lagwagon frontman, Joey Cape, posts his own entry into the lockdown record canon. Where 2019's excellent Let Me Know When You Give Up was chock full of guest vocalists and instrumentalists, A Good Year To Forget is 100% Cape, recorded in isolation in a makeshift home studio which also doubled as his bedroom during lockdown.  Whilst a lot more stripped down than his previous release, he manages to turn his hand to piano, mandolin and drums in addition to electric and steel guitar, so this is by no means an acoustic record.  With everything going on musically, ...Give Up felt like it could have been a Bad Astronaut record at times but the feel this time is definitely more "solo record".
Joey has had about a decade's worth of heartache to contend with over the past 12 months, dealing with separating from his wife and moving back home along with losing his father and contracting covid.  These events understandably influence the themes and mood of A Good Year To Forget, which serves up 12 beautifully crafted and poignant tunes.  Particular stand out tracks so far are It Could Be Real, We Might Be Wrong and Come Home however the album really deserves to be experienced in its entirety as the feel and tempo ebbs and flows from song to song.
This isn't necessarily the record I was anticipating, especially having enjoyed the direction his previous outing had taken, but the quality and musicianship are top notch as you would expect and A Good Year To Forget certainly deserves your attention.
A Good Year To Forget tracklist:
A Good Year To Forget
Nickel and Lead
The Poetry In Our Mistakes
It Could Be Real
Check Your Ego At The Door
We Might Be Wrong
Saturday Night Fever
Under the Doormat
Infertile Ground
Heavy Lies the Head
Fictional
Come Home