Album Reviews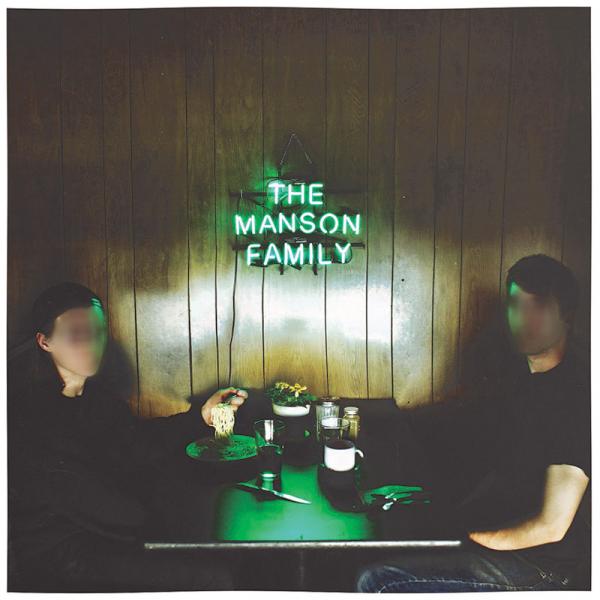 on
Thursday, March 2, 2017 - 15:35
What started as a solo recording project for singer/guitarist Eric Egan in 2013, has since doubled in numbers with the addition of drummer Adam Paduch. The duo has now released their debut full-length "The Manson Family", an album that is way more pleasant than either the band name or album title lets on.
Egan and Paduch seem to share a penchant for hard-hitting, grunge-y riffs, heavy drums and melodies. Oh my, do they love their melodies! Produced by Modern Baseball's Ian Farmer, these songs are of the indie-punk variety and come with big hooks and twisted humor. Which suits me just fine. Opening track "Burn Down The Mall" pretty much sets the tone for the rest of "The Manson Family" and since first hearing this album, both "Life Sucks" and "Surrounded By Morons" have found their way into my morning ritual with me mumbling the words while working towards my first cup of coffee.
Elsewhere on the album, "Funhouse Mirrors" has a cool Brand New-ish vibe and second single "Blood Orange Sun" is sure please all the Sorority Noise & MoBo fans out there. In short, highlights galore right up until closing track "Cool Kids Table", a table they most definitely deserve to sit at.
Track listing:
Burn Down The Mall
Sitting On The Fridge
Life Sucks
Funhouse Mirrors
The Manson Family
Blood Orange Sun
Carbon Copies
Surrounded By Morons
Cut Off At The Knees
Taking Sides
Cool Kids Table