Album Reviews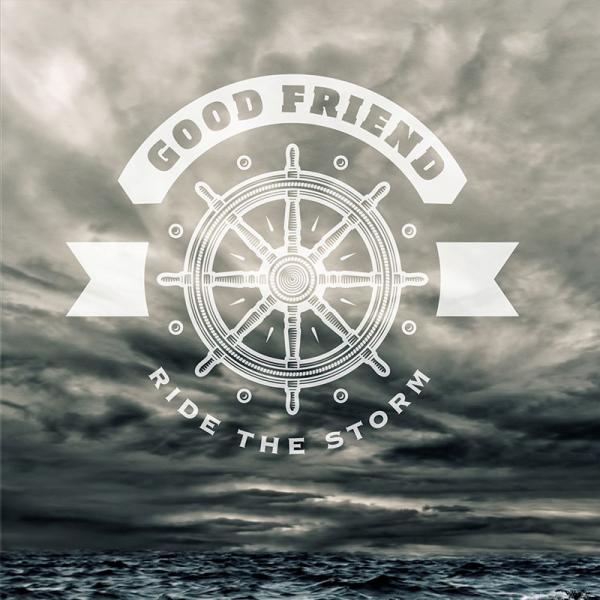 on
Friday, August 18, 2017 - 20:06
Irish punkrockers Good Friend kick off "Ride The Storm" with the upbeat and poppy "Rock Bottom Revival", which comes with the line 'I found faith on the radio'. I don't know what the radio is like over there in Ireland, but all I hear on the radio is pure and utter shit. But that's beside the point. Fact is that these guys are off to a damn fine start and would not get played on the radio over here because nobody is rapping and the song doesn't come with a techno beat.
From there on, they just keep on going. "Overloading The Limiter" has an anthemic feel to it and comes with just the right amount of whoa oh oh's to make this an instant live favorite. Both "The Curious Case Of HY-Brasil" and "Young Blood" have no problem getting you all riled up in no time. Then again, the same goes for pretty much every single song on "Ride The Storm". Well, except for "Curse The Name"… the album's sole song that didn't do the trick for me thanks to a pretty damn annoying chorus. But hey, 9 out of 10 ain't too shabby, right?
Honestly, Good Friend seems to write the kind of songs that you'd sooner expect to hear from all these incredibly slick, over-produced pop-punk bands, but they manage to incorporate some of Biffy Clyro's  arena-sized hooks while also holding on to a rawer, grittier sound that has more to do with Bouncing Souls and The Menzingers than anything else.  
"Ride The Storm" is out now via Red Scare Records or Gunner Records, who released a hand-numbered limited silk screen edition of the LP (available here).
Track listing:
Rock Bottom Revival
D.L.B.
Overloading the Limiter
The Curious Case of Hy-Brasil
The Return of Fionn and the Fianna
Curse the Name
Young Blood
Daniel O' D and the Moonshiners
Bar Flies
Irish Goodbyes