Album Reviews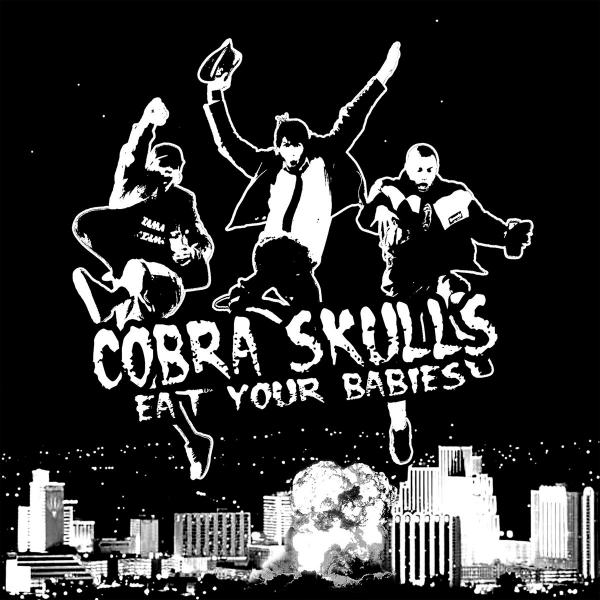 on
Saturday, June 20, 2020 - 16:57
Recorded in just a couple of hours in Reno back in 2005, 'Eat Your Babies' was Cobra Skulls' debut release. The band made 500 copies, which they sold at shows. Once those were gone, they were reluctant to print more because by then they deemed it a 'pretty shitty' album. So they went and recorded 'Sitting Army' instead. But thanks to Toby Jeg's incessant pleading, the album is now finally available again via Red Scare.
Is this Cobra Skulls' best album? Well, it's no 'American Rubicon'. But 'Eat Your Babies' has plenty to offer and I think it's fair to say that most bands would kill to have a 'pretty shitty' album like this. 'Cobra Skulls Broadcasting Co.' starts off with Peter Finch's 'mad as hell' speech from the 1976 movie Network before turning into a complete punk/folk/rockabilly rager. The same of which can be said for cuts like 'Cobra Skulls Revolution', 'Donnie Rumsfelt My Cobra Skulls' and 'The Decider'. 'Eat Your Babies' is raw and full of passion and melody and comes with lyrics that are as socially aware as they are humorous. And oddly fitting in 2020, there's even a song called 'Cobra Skulls Lockdown'.
If you are new to Cobra Skulls... hell, you might as well start at the beginning and then work your way up through the band's all-too-short discography. File this one between your Against Me! and Lawrence Arms albums.
Track listing:
Cobra Skulls Broadcasting Co.    
Cobra Cougar    
Cobra Skulls Revolution    
Donnie Rumsfelt My Cobra Skulls Ass    
That There's Cobra Country!    
Cobra Skulls Lockdown    
Stick It To The Cobra    
The Beginning Of The Cobra    
The Decider    
Cobra Christmas