Album Reviews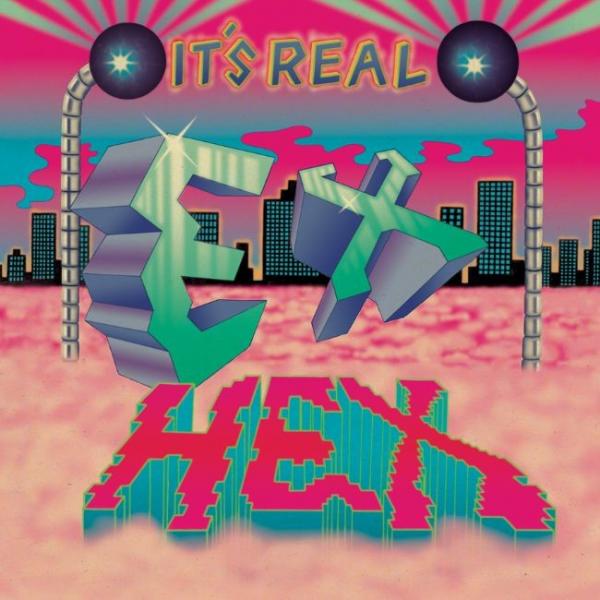 on
Wednesday, April 3, 2019 - 12:01
- by Tom Dumarey
Ex Hex's 2014 debut was a fun homage to the power-pop and garage rock of the late 70s and early 80s that put a big smile on the faces of Cheap Trick and Runaways fans alike. It's true. I've seen pictures. Fronted by vocalist/guitarist Mary Timony (of Helium and short-lived supergroup Wild Flag fame) and rounded out by Betsy Wright (bass) and Laura Harris (drums), Ex Hex did a solid job of cranking their amps all the way up and blasting out big, shiny slabs of sparkling powerpop.
Not a lot has changed on 'It's Real,' the band's follow-up that is out now via Merge Records, except that this time around they also added Foreigner to their list of influences, which puts us right smack dab in the middle of AOR country. The riffs and sweet guitar licks are still there as are the refrains and more ooh's and aah's and vocal harmonies than you'd think are called for. With a sound like that it would be easy to go overboard, but Ex Hex always manage to keep things restrained and free of excess.
Opener 'Tough Enough' lives up to its title with a muscular riff, the upbeat 'Radiate' is like a party in my ears and 'No Reflection' sounds like a garage-y take on a Dum Dum Girls song. Things get even more badass in the hard rockin' 'Rainbow Shiner' and the arena-ready 'Another Dimension' while 'Cosmic Cave' sounds like a collaboration between the Ramones and Blondie.
I do secretly wonder what it would sound like if they threw all caution to the wind and blew everything up to larger-than-life proportions. You know, Toto it all the way up. Then again, the fact that they carefully step around 80s cheesiness is a large part of their charm and it doesn't make 'It's Real' any less fun.
Track listing:
Tough Enough
Rainbow Shiner
Good Times
Want It to Be True
Diamond Drive
No Reflection
Another Dimension
Cosmic Cave
Radiate
Talk to Me