Album Reviews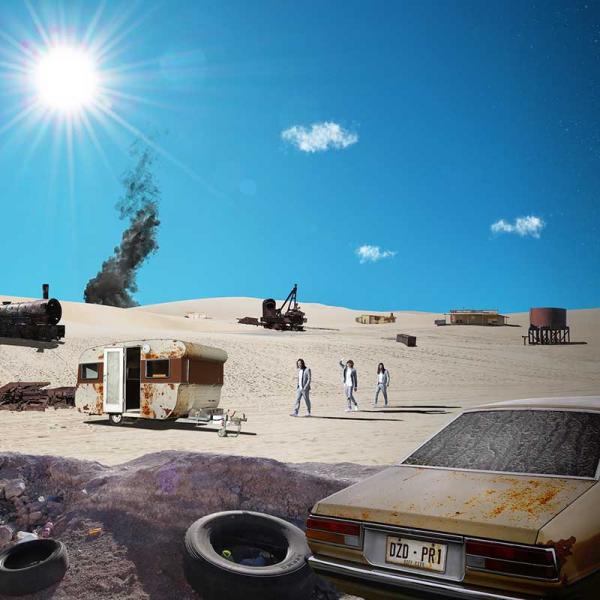 on
Wednesday, August 28, 2019 - 17:33
- by Tom Dumarey
Barely a year after the release of 'Bloody Lovely', Australia's dance/doom punks DZ Deathrays are already back with a new album. 'Positive RIsing: Part 1' is... well, the first part of what will eventually be a double album.
The band - once a duo consisting of Shane Parsons and Simon Ridley and now a trio with the addition of Lachlan Ewbank - decided to pull out all the stops for this one and go big or go home. 'Go big' in this case meaning going to LA to record with producer friend Miro Mackie and getting rid of the idea that they could only record what they were able to reproduce live as a duo. This approach resulted in nine songs that are stacked with synths, double-layered guitars and even cameos made by a sax and The Bronx vocalist Matt Caughthran on 'Year Of The Dog'.
There is a lot going on on 'Positive Rising: Part 1'. Ranging from the band's typical riff-heavy doom rock on songs like 'Nightmare Wrecker' to the rock 'n roll swagger of 'Snakes' and thrashy lead single 'IN-TO-IT'. We already knew from the band's previous releases that they had no problem writing absolute bangers. Turns out they also have no problem ripping their sound wide open and turning it into something even more expansive yet equally intriguing.
Track listing:
Hi Everyone
Still No Change
IN-TO-IT
A Lot To Lose
Hypercolour
Snakes
Nightmare Wrecker
Year Of The Dog (feat. Matt Caughthran)
Silver Lining