Album Reviews
Brighter Than Creation's Dark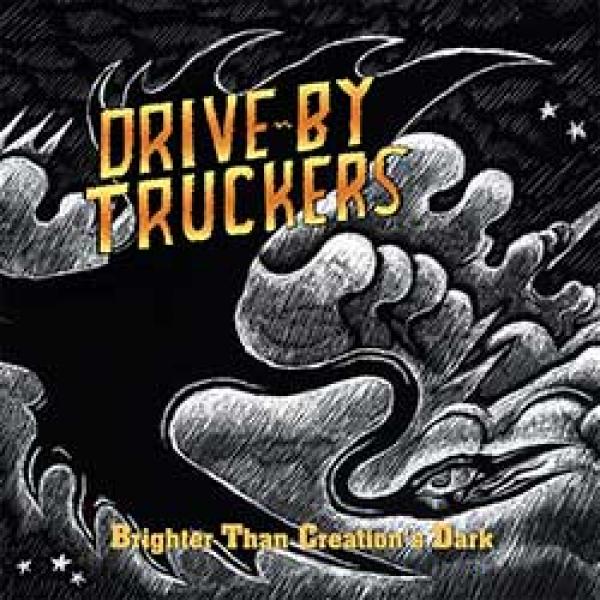 on
Tuesday, March 18, 2008 - 14:29
A lot of people gave up on the Drive-By Truckers after the slightly disappointing "A Blessing And A Curse" and fans lost all hope when Jason Isbell left the band. And it seemed the band itself lost their courage as well somewhere along the way. Being on the road constantly and not receiving the recognition you deserve will do that to you I guess. But now there's "Brighter Than Creation's Dark" and it's ready to bring the house down.
With a whoppin' 19 songs, the sheer length of the album is already impressive. But it becomes even better when you let the tracks get under your skin and realize that all of them are amazing. Mike Cooley wrote seven of 'em including the nineties-inspired "Self Destructive Zones" and "Bob", a laidback country song about a guy I'd like to meet. Shonna Tucker, the band's charming bassist steps up to the plate as well this time around. For the first time she's not only providing backup vocals, she also wrote three songs that she delivers in the most convincing of ways. Check out "Home Field Advantage" where she does her thing with Will Johnson and you'll know what I'm talking about. More help comes from Spooner Oldham by the way whose help shines throughout the entire album in the form of keyboards and good advice.
But my favorite Trucker still has to be Patterson Hood (the gap between the others is narrowing though). "The Man I Shot" and "The Righteous Path" are two great songs Neil Young never wrote and as he slows things down for "Two Daughters And A Beautiful Wife", I'm left with shivers going down my spine. And hey, that's just the opening track!