Album Reviews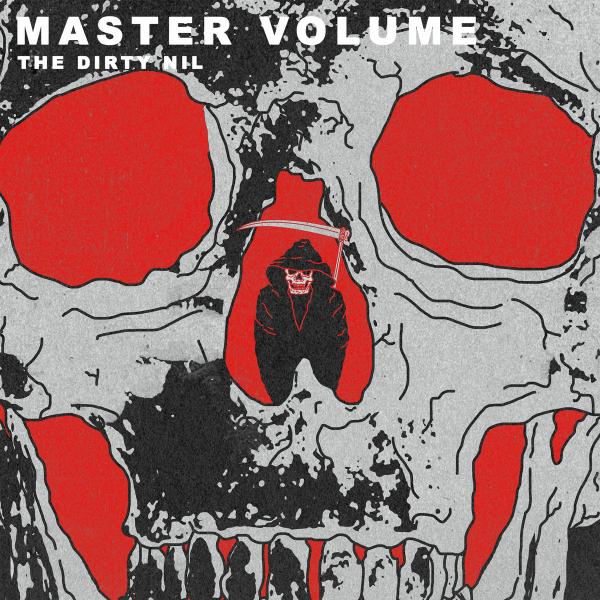 on
Monday, September 17, 2018 - 11:05
- by Tom Dumarey
Following up on 'Higher Power', The Dirty Nil is back at it. Back at what? Ruining people's hearing. That's what. Because that's what these Canadians do best. And they've never done it better than on 'Master Volume'.
I don't know the three guys that make up The Dirty Nil personally. But judging from their music, I'm guessing that whatever it is they do, they like to take it to the next level. You know… not just have a beer, drink a whole case. Not just go for a run, run the whole Appalachian Trail. And when they play guitar, they don't just play guitar. They turn up their amps all the way to 11 and Really. Play. Guitar.
As soon as opening track 'That's What Heaven Feels Like' kicks off the album, they rip loose with everything they've got and waltz over everything in sight. Apparently heaven feels like loud. And in the chorus things get even louder. The Dirty Nil is all about big power-pop hooks wrapped in rock 'n roll swagger and they have the perfect front man in the form of Luke Bentham, who can seemingly scream out his lungs for what seems like forever.
Following that opening statement, they are pretty much relentless. 'Pain Of Infinity' is built around a catchy as hell riff as is 'Smoking Is Magic', 'Auf Wiedersehen' vaguely resembles a power-ballad and 'Super 8' is an upbeat track about the not quite so upbeat cheap motel chain. The Dirty Nil don't just live the rock 'n roll life, they also get to deal with its unpleasant aftermath in songs like 'Always High' and the Weezer-esque 'I Don't Want That Phone Call,' two wake up calls addressed to friends whose habits have spiraled out of control.
With songs that were written while on tour and demoed quickly when they had some time off, 'Master Volume' offers a look into The Dirty Nil's life with a soundtrack that consists mainly of distortion and feedback.
Track listing:
That's What Heaven Feels LIke
Bathed in Light
Pain of Infinity
Please, Please Me
Auf Wiedersehen
Always High
Smoking is Magic
Super 8
I Don't Want the Phone Call
Evil Side