Album Reviews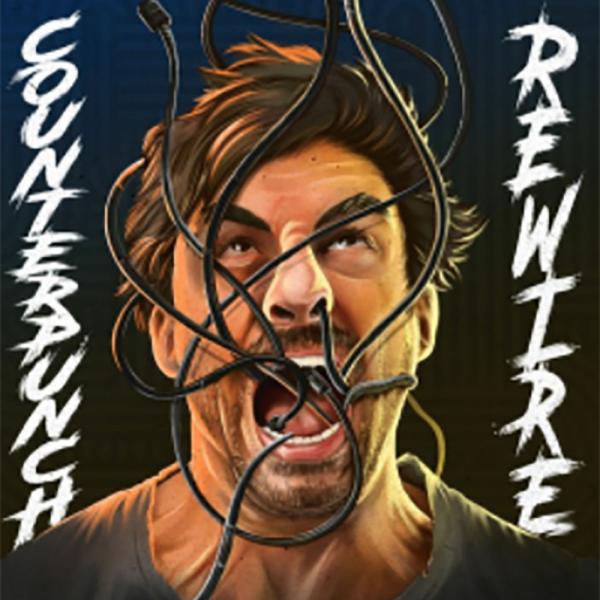 on
Wednesday, June 15, 2022 - 12:52
Chicago punk rock darlings Counterpunch are finally back with a new album! And we really do mean finally, because the band's last full-length, 'Bruises,' already dates back from 2014. In their defense, they did already record 'Rewire' in 2019, but then the world got shut down due to COVID in early 2020 and the band decided to sit on the album rather than release it and not be able to tour on it.
Was it worth the wait?
The simple answer… yes, 'Rewire' was worth waiting for! The new album comes with a dozen new bangers that sound like the Counterpunch we have all come to know and love, while also offering something new. They kept the high-speed melodic skate punk along with the excellent harmonies, but this time around they are messing around with dynamics more than ever, holding back when the song asks for it and doubling down at other times. They even go as far as venturing into thrash metal territory in the title track and 'What's Left To Save', which is the fiercest Counterpunch has ever sounded.
If you have checked any of the previously released singles leading up to the album's release like 'Waiting In The Wings' or 'Judgement Day', you know what's in store. Even more album highlights come in the form of 'Calling All Scars' and 'Vanity', but basically there isn't a dud in sight here with Counterpunch from all cylinders, sounding like a hybrid of Strung Out, NOFX if they were to focus on their playing rather than lame jokes, No Use For A Name ('Wish You Were Here'!) and Cigar.
'Rewire' is out this Friday on SBÄM Records and Thousand Islands Records.
Rewire track list:
Into the Flood (Intro)
Avarice
Calling All Scars
Waiting in the Wings
Judgement Day
Collateral Damage
Rewire
The Pendulum
Vanity
What's Left to Save
Wish You Were Here
Paradise Lost