Album Reviews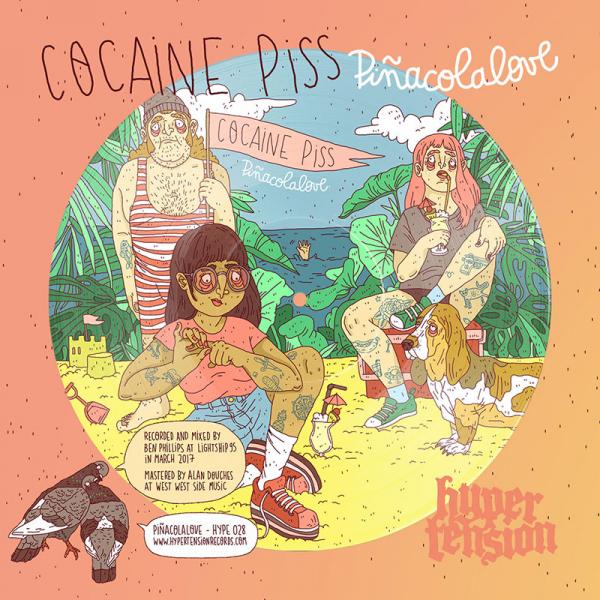 on
Thursday, July 20, 2017 - 19:30
The first time I saw Cocaine Piss live, I accidentally blinked and missed their entire show. Luckily, I have since seen them several times and they never disappoint. Just like their live shows, their recent album "The Dancer" was fast, energetic and constantly bordered on complete fuckin' chaos. And it's a guarantee for a good time. I mean, what's not to piñacolalove?
Their new 'glittershitstorm' comes with five songs that prove they don't need Steve Albini to capture their seizure-inducing sonic attack on tape. It's pretty much more of the same that we got on "The Dancer". But that's fine by me. Hidden behind cutesy song titles like "Candy" and "Inner Unicorn", you get riffs and drums that feel like a punch in the face while Aurélie Poppins runs circles around everything and everyone while still managing to get her message across.
We also get three covers, courtesy of Onmens, Lord Hicks and Tommy La Menace. All three of which are wildly different, ranging from electronic noise a la Aphex Twin, a stripped-down ukulele-enhanced version of "Happiness" and a bizarre country take on "Sex Weirdos" that deserves to get played during your next fetish party.
Track listing:
Piñacolalove
Candy
Treehouse
Inner Unicorn
Nostalgia II
Ugly Face On (by Onmens)
Happiness (by Lord Hicks)
Sex Weirdos (by Tommy La Menace)