Album Reviews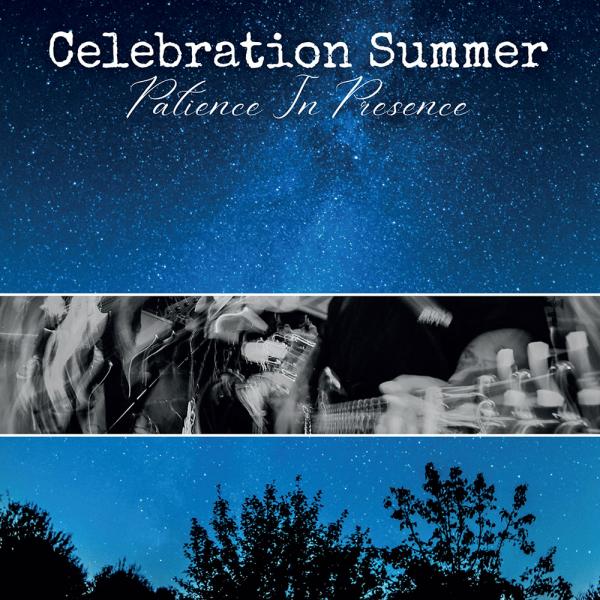 on
Thursday, October 6, 2022 - 17:17
Influenced by Washington D.C.'s rich history of punk and hardcore bands that that brought political and social issues to the forefront, Northern Virginia's Celebration Summer (named after the Hüsker Dü song 'Celebrated Summer') is here to help carry the torch. On their new album 'Patience In Presence', these guys dish out 11 tracks worth of late 80's/early 90's melodic punk with gravelly vocals in which they channel their inner Leatherface and Hot Water Music.
Made up of members Greg Raelson (bass), Glenn Boysko (drums), Dan Hauser (guitar), and Nate Falger (guitar/vocals), this foursome does a solid job of revisiting the sounds of yesteryear in a post-Trump-era America with hefty helpings of pounding drums, jagged riffs, gritty yet melodic vocals and plenty of singalong action.
Album highlights come in the form of the title track, 'Bitter End', the more mellow 'The Listener' and the Tiltwheel cover of 'Hold My Hand To Make Them Go Away,' all of which are unpolished in just the right way. 'Patience In Presence' is not a flawless album though. On 'Silly Me' the band sounds like the wheels are coming off but they still manage to hold on for dear life and 'Against The Gun'  kinda comes and goes without making much of an impact. Other than that, there is very little to remark on, making 'Patience In Presence' a solid addition to your collection if you were an avid collector of all things No Idea Records.