Album Reviews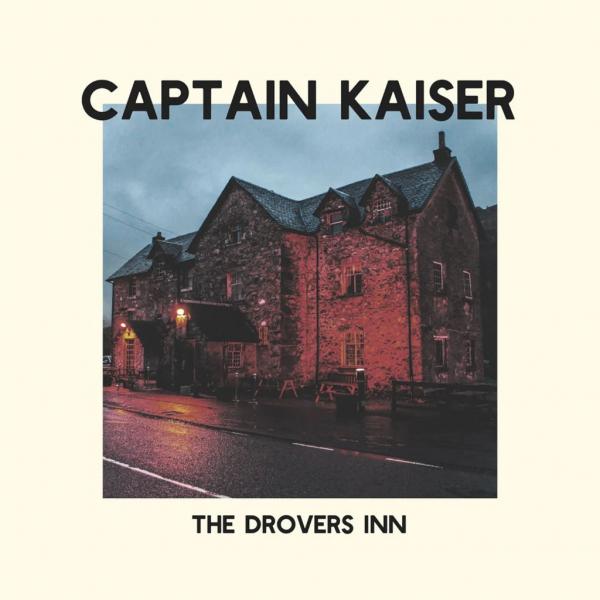 on
Sunday, May 16, 2021 - 20:53
When you lift your band name off a cheap beer, name your album after a bar in Scotland and make that album available on beer-colored vinyl, it's pretty obvious that you like beer. A lot. And in the case of Captain Kaiser, it turns out they like beer as much as they like solid melodic punk rock.
Originally, 'The Drovers Inn' was supposed to come out a year ago. Until the whole world came to a halt thanks to a certain pandemic. But now that there is a light at the end of the Covid tunnel, these Belgian punks also finally got to release their second full-length. Was it worth the wait?
Well, check out the one-two punch that is previously released single and album opener 'Moscow Mule' alongside the raging 'Taste My Ink' and you'll have your answer. Next up, the fast-as-fuck yet highly melodic punk rock of 'Hotel Room', the bouncy 'Rocket Science' that builds up nicely to a harmony-laden finale and 'Post Gig Depression', a song that originally was about feeling down the day after a show but which took on a whole new meaning following last year's events.
More album highlights can be found on the album's second half as Captain Kaiser jumps from the punchy pop punk of 'Hindsight' to the more aggressive 'Single Malt' only to then round things out with the melodic punk rock stylings of 'Night Time Hikes'. Oh, and the award for 'Odd Song Out' that we just invented? That goes to the jagged and garage-y noise of 'Afraid'. Definitely not a bad song, but it sounds like it would feel more at home on a Crackups album, another Belgian band from the same region. Apart from that though, Captain Kaiser did a bang up job on 'The Drovers Inn'.
The Drovers Inn track listing:
Moscow Mule    
Taste My Ink    
Hotel Room    
Rocket Science    
Post Gig Depression    
Hindsight    
Single Malt    
Afraid    
Time Heals, Yeah Right!    
Night Time Hikes