Album Reviews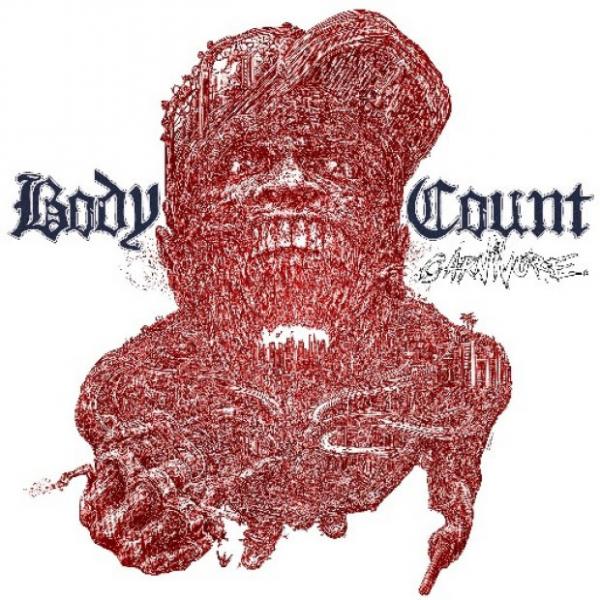 on
Saturday, February 29, 2020 - 14:26
Ice-T is ready to add some more bodies to the count with the follow-up to 2017's 'Bloodlust'. And just like that album and 2014's 'Manslaughter', this one more than delivers. Once again produced by Will Putney, Body Count sound huge with plenty of crunch while Ice-T lashes out against everyone and everything.
Every single song on here sounds ominous as fuck with pummeling drums and chugga chugga riffs so heavy you could build a house on it. Sure, we didn't really need another band covering Motorheads's 'Ace Of Spades', but cuts like opener 'Carnivore' and 'Bum Rush' more than make up for it along with an updated version of Ice-T's 1988 single 'Colors'. And they keep dealing out punishment right up until the end of the album with the one-two punch that is 'Thee Critical Beatdown' and 'The Hate Is Real'. Come to think of it... these songs are not so much a punch as a sledgehammer to the face.
There are some surprising guest appearances to be found on here as well. Sure, Hatebreed's Jamey Jasta makes sense. But I wasn't expecting to hear Power Trip's Riley Gale on a Body Count album. And I was definitely not expecting to hear Evanescence's Amy Lee like... well, ever again.
All this to say that after 30 years in the game, Body Count still very much sound like Body Count and they sound as good as they ever did.
Track listing:
Carnivore
Point the Finger
Bum-Rush
Ace of Spades
Another Level
Colors - 2020
No Remorse
When I'm Gone
Thee Critical Beatdown
The Hate is Real