Album Reviews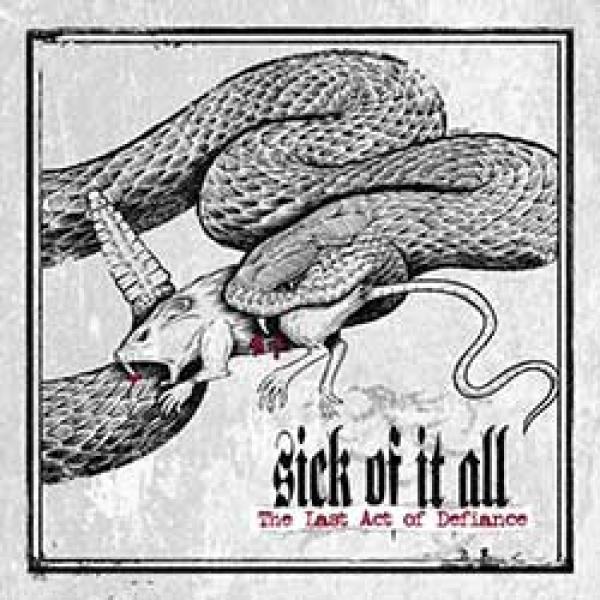 on
Tuesday, October 7, 2014 - 19:29
NYC's Sick Of It All have been around for so long, they've pretty much become synonymous with hardcore. Nearly three decades into the band's existence, these godfathers of NYHC still show no signs of slowing down as can be heard on their eleventh album, "Last Act Of Defiance".
Filled with fourteen short blasts of the uppercut variety, Sick Of It All unleash all of their frustrations over frenetic riffs and groovy rhythms. Just the way they've always done. You can look as much as you want, but you won't find anything that even remotely reeks of innovation. Then again, do we want these guys to change? Fuck no! Because even this long in the game, they haven't lost any of their passion and energy and Lou's barks and growls confirm his status as the meanest bulldog in the neighborhood.
They get even more ferocious on the sub-two minute blasts that are "Part Of History" and "Act Your Rage". But they'll just as well start a party with tunes like "Never Back Down", "Beltway Gateway" or "DNC", all of which come with plenty of singalong action.
Make sure to catch them on the Persistence Tour soon along with Ignite and Walls Of Jericho among others. I doubt they'll be calling it a day anytime soon but hey, with an album title like this you can never be sure. If "Last Act Of Defiance" would indeed be the band's last call to arms, then at least they went out with a blast.