Album Reviews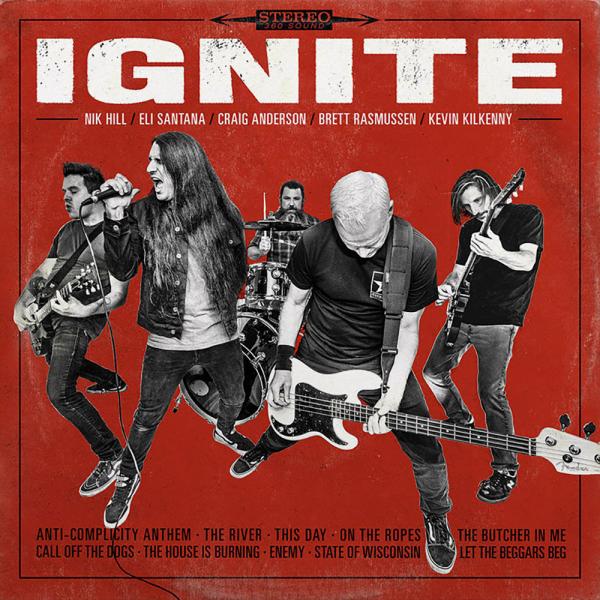 on
Thursday, April 14, 2022 - 13:42
Six years after the release of 'A War Against You', Orange County melodic hardcore powerhouse Ignite is back. Not just with a new album, but also with a new vocalist in the form of Eli Santana (Holy Grail), who is taking over from Zoli Téglás.
While changing vocalists is always a bit of a risky move, Ignite makes it seem easy on their self-titled album. It helps that Santana's style isn't all that different from Téglás and that the band has written just short of a dozen powerful anthemic tracks. Leading up to the album's release, you already got to check out singles 'Anti-Complicity Anthem', 'The River', 'On The Ropes' and 'This Day'. All of them vintage Ignite. Elsewhere on the album they get even more aggressive on the BoySetsFire-like 'Call Off The Dogs' and 'Enemy' while the highly melodic 'The House Is Burning' comes with a chorus that begs to be sung out loud at all the band's future shows.
Oftentimes whenever a band that has been around for some time releases a self-titled album, it indicates a stylistic change. While that isn't the case on 'Ignite', it definitely heralds a new and exciting chapter in the band's history.
Ignite track list:
Anti-Complicity Anthem
The River
This Day
On The Ropes
The Butcher In Me
Call Off The Dogs
The House Is Burning
Enemy
State Of Wisconsin
Let The Beggars Beg