Album Reviews
The Things We Do To Find People Who Feel Like Us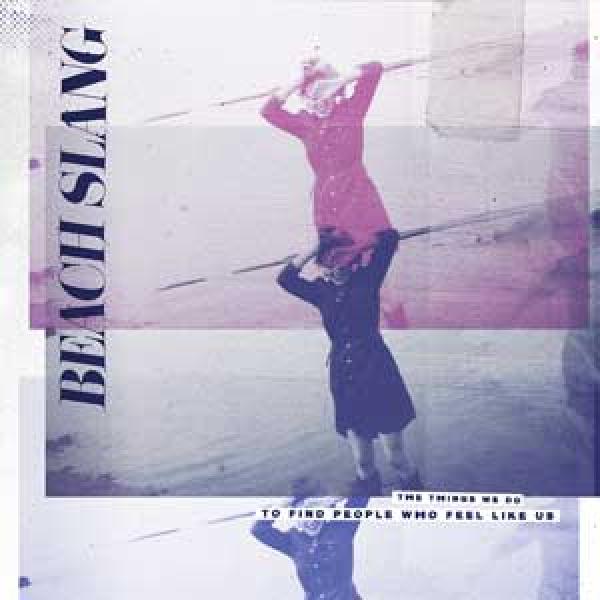 on
Tuesday, October 27, 2015 - 10:39
Disclaimer: this is not an objective review. I tried, but there's just no way I can be objective about these guys.
I fell in love with Philadelphia's Beach Slang the moment I first heard "Cheap Thrills On A Dead End Street". That crush then turned into relationship material when they subsequently released "Who Would Ever Want Anything So Broken?" and I just about proposed when I saw them live at the Fest last year. Since then I've seen them live a couple more times and they were never anything short of stunning. So how were they to follow  up on all that goodness? No way their first full-length could be as good, right?
Well, "The Things We Do To Find People Who Feel Like Us" isn't as good as "Cheap Thrills On A Dead End Street". Or as good as "Who Would Ever Want Anything So Broken?". It's better. On all accounts.
The second opening track "Throwaways" bursts out of the speakers, I was hooked all over again. It's punky, it's poppy and hits you right where you need hitting because Beach Slang's sound is as honest as it is catchy and celebrates those who don't fit in. "Bad Art & Weirdo Ideas" continues down the same path. But thanks to some awesome backup vocals, it turns into something even more memorable. "Ride The Wild Haze" comes with a sense of urgency that you just don't hear often enough, while still maintaining this deeply melancholic feeling that takes you right back to when you first discovered punkrock.
I'm gushing… I know. I can't help it. And I haven't even mentioned the acoustic "Too Late To Die Young" that will have you choking up, the shoegaze-y "Noisy Heaven", the dreamy "Porno Love" with its twinkly guitars or the absolute rager that is "Young & Alive", by far my favorite song on what is already a flawless album.
They say nice guys finish last. But Beach Slang are just about the nicest guys you can meet (just take a look at their Facebook page) and not only do they win the race here, they do it while running circles around the competition. Album of the year? Yeah, I think so. Fanboy out.