Album Reviews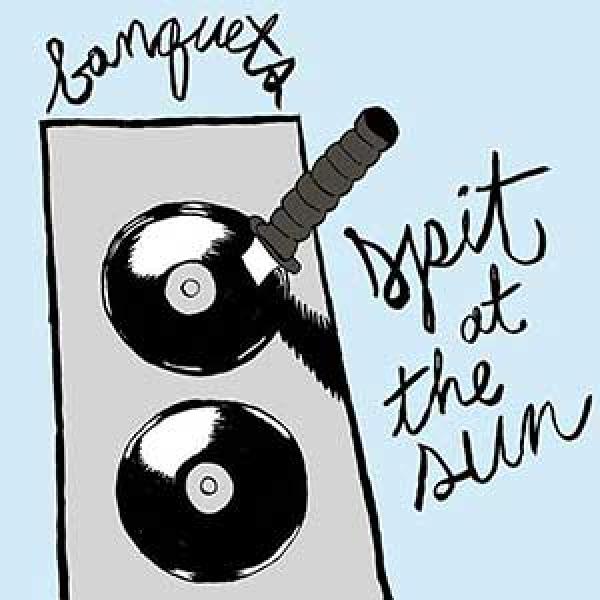 on
Friday, October 16, 2015 - 18:57
New Jersey's Banquets completely won me over with the way they combined their punk rock energy with poppy hooks on 2011's "Top Button, Bottom Shelf" and 2013's self-titled album. Needless to say, I was bummed out to find out they are calling it a day. Luckily for us though, they aren't leaving us empty-handed.
Their final album is called "Spit At The Sun" and like its predecessors, it comes with ten songs. The band's typical sound is still very much in effect and you won't come across any big surprises here. The biggest difference with their previous albums is that not every song on here is tip-your-hat-and-take-a-bow good. "Piled High" and "Lucky Lighter" are two songs that are okay, but which are over before you truly register them. Still pleasant enough, but not quite as exciting as what I'm used to from these guys. When Banquets are good, they are still very good though. Cuts like "Forecaster", "Hell, Hello" and "Oblivion" are the kind of songs that any fan of Hot Rod Circuit or Samiam will know what to do with.
Overall, "Spit At The Sun" is an enjoyable spin and a worthy goodbye from a band that will be missed!