Album Reviews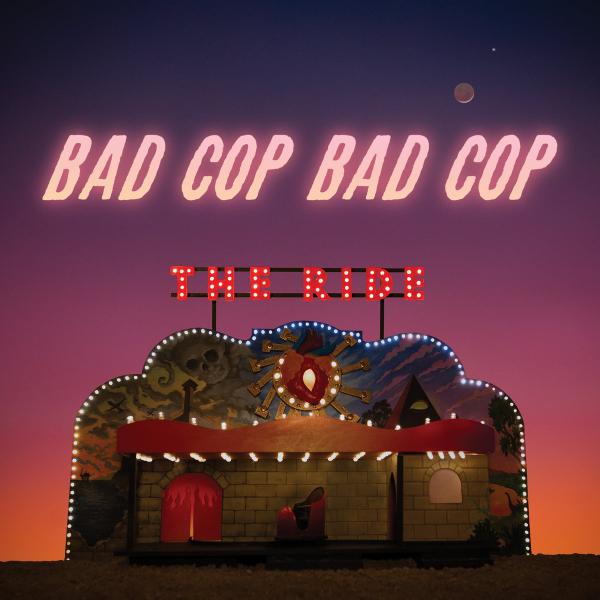 on
Saturday, June 20, 2020 - 17:11
After making a name for themselves with 2015's 'Not Sorry' and then setting the bar even higher with 2017's 'Warriors', Bad Cop / Bad Cop is back now with album number three. And while 'The Ride' still has plenty of pop-punk goodness to go round with the band's trademark three-part harmonies in full effect, this one doesn't quite live up to its predecessor with a couple of songs coming off a bit too generic for their own good.
Guitarists Stacey Dee and Jennie Cotterill, bassist Linh Le and drummer Myra Gallarza are off to a strong start with opening track 'Originators', a song that addresses the importance of self-love while slowly building up to an altogether satisfying finale, and the melodic rager that is 'A Certain Kind Of Monster'. But then there's previously released single 'Simple Girl' and 'Perpetual Motion Machine', two songs that are catchy enough but don't really contribute anything truly memorable. And things keep going up and down from there. 'Breastless' and 'Pursuit Of Liberty' are two deeply personal stories about respectively a breast cancer scare and immigrant rights, wrapped up in bright and shiny pop-punk that hits the mark. And I definitely prefer it when they take a different approach, like on album closer 'Sing With Me,' which is essentially a pop ballad, to cuts like 'Community' and 'Chisme'.
Overall, 'The Ride' is a slightly bumpy one with the good still outweighing the not quite so good. But following 'Warriors', I guess I was just expecting a little more.  
Track listing:
Originators
Certain Kind of Monster
Take My Call
Simple Girl
Breastless
Perpetual Motion Machine
Community
Pursuit of Liberty
The Mirage
I Choose
Chisme
Sing With Me