Features
on
Saturday, January 19, 2019 - 12:31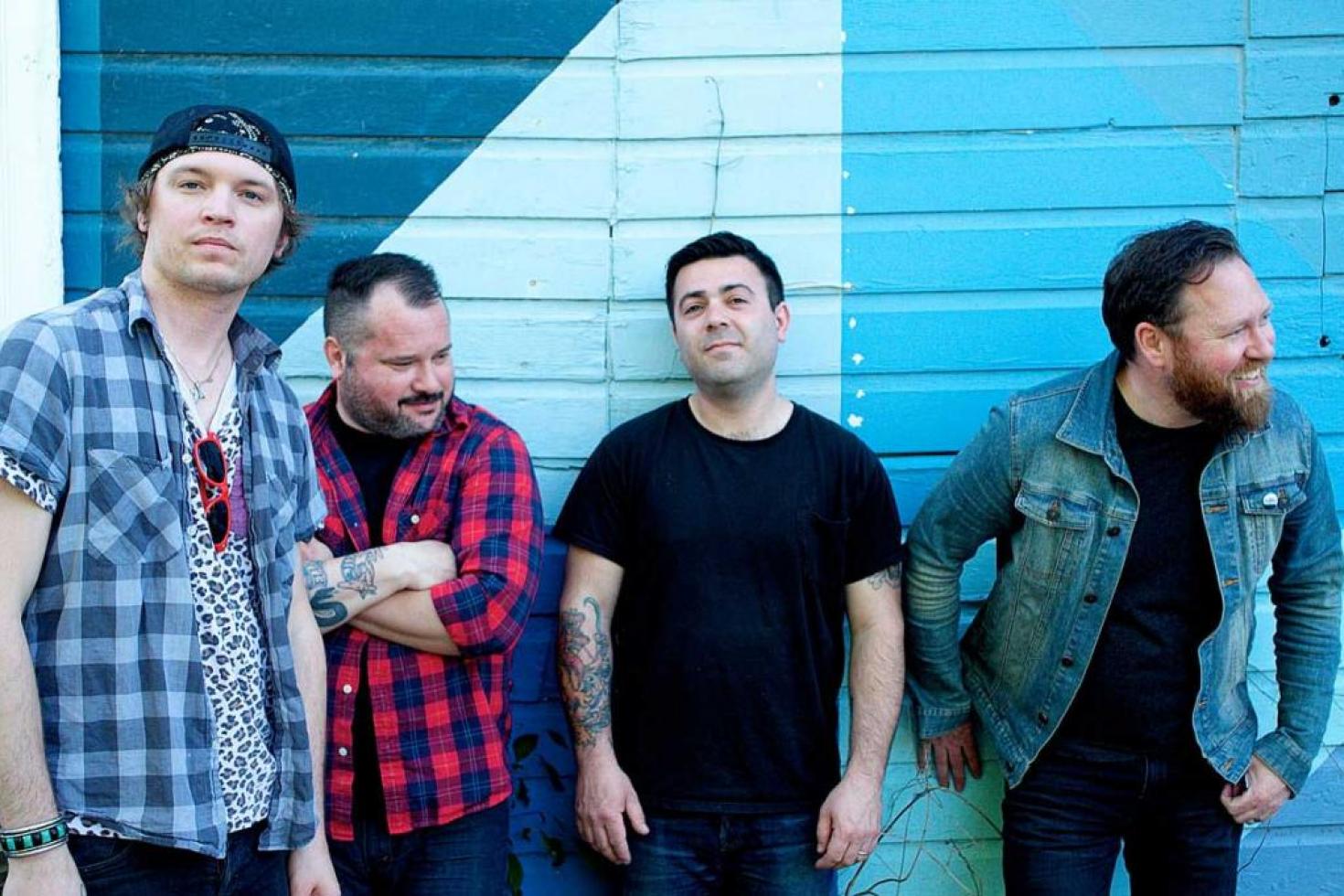 - by Tom Dumarey
It's still early in the new year but with the release of 'Strays,' Radar State have already set the bar pretty high for other albums coming out in 2019.
Radar State features The Get Up Kids co-frontmen Matt Pryor and Jim Suptic, and The Anniversary frontman Josh Berwanger with drummer Adam Phillips (The Architects, The Gadjits) rounding out the lineup.
If you have ever listened to their other bands, the songs that make up 'Strays' won't be all that surprising. But it's the way they gel together that trademark Get Up Kids sound with Berwanger's classic rock chops while also showing some Replacements love that helps lift this album to the next level.
We caught up with Josh for some more info about the band and the album, which is out now via Wiretap Records and Disconnect Disconnect Records.
PRT: First of all, congrats on 'Strays'… it sounds amazing! When and how did you decide to start Radar State together?
Josh: Peer pressure from our parents and just living close to each other and realizing 'why haven't we already done this!? I think we are coming up on 2 years of our first practice together.
PRT: You have known each other for a long time. But how did you know that being in a band and working together would work out well?
Josh: I don't think we ever really thought about it. We also were mainly writing songs and having fun doing so. Taking a break and Matt would cook dinner and we'd just hang out and talk about music, old tour stories. We haven't toured enough as a group to not like each other yet.
PRT: From what I gather, Radar State is just something you felt like doing for fun. Does it somewhat bother you when it is then immediately labeled as an 'emo supergroup'?
Josh: Being called emo use to bother me a bit in the Anniversary. 1. I didn't listen to the band's people called "emo" 2. I didn't know what "emo" meant. But, honestly at this point I can care less what anyone says or what anyone calls us. I'm really just thankful they are listening and paying attention to what we are up to. We're really a mix between early Chris Gaines, Dave, psychobilly, and Aqua.
PRT: Before you started writing songs, did you talk about what you wanted Radar State to sound like? Or was it more of a 'let's do this and see where we end up' kind of thing?
Josh: We talked about let's writing fast rock n roll songs, drink beer, and have fun. We really didn't plan on anything else but maybe playing some local shows. But, after writing the first 3 songs we really loved what we were doing and continued to have fun doing it but also wanted to start making a plan on how to get it out there.
PRT: 'Strays' will sound familiar to anyone who has listened to your other bands. But it all blends together incredibly well. Was that a surprise for you?
Josh: I feel a larger amount of people now days listen to playlists they make instead of an entire record front to back. It felt more like that in practices and never felt weird. Also because everyone has a different style in how they write, so that adds their character to the song.
PRT: What's up with the album title? Are the songs on the album 'strays' that don't feel at home in your other musical projects? Or am I thinking too far?
Josh: That's good thinking! But the title just came from the song and the designer Jay Shaw's image fit well with Strays. We all wrote for this band. I think there may be a part or two here or there that may have been an idea for another band but never fully came into fruition.
PRT: One of the songs that really stands out for me is 'Damn The Man'… love everything about it. Can you tell me a bit more about where that one came from?
Josh: These types of questions are always the hardest for me. I can answer it on multiple levels but when it comes down to it, it's just about being fucked. What to do? Which way to go? Are you with me in this?
PRT: Was it easy or rather hard to end up with a cohesive album when you are in a band where all of you write songs and you have three lead vocalists?
Josh: Very easy and very pleasant. We practiced once a week and each person came in with one song. We would do shitty demos and email them to each other before practice so everyone knew what to expect. I think 3 songs from Matt, Jim and I didn't make the album.
PRT: With all of you involved in other bands and touring and releasing, what is up next for Radar State?
Josh: We are getting ready to go out on tour, the first show in Boston on the 24th and ending up in San Diego on Feb. 10th. We honestly have no idea how the shows will go. This being our first release and still being really new. I think there are so many Get Up Kids, Anniversary and Architects fans that have no idea we exist. So I think after this tour is over we will see where we are at and how things went and then start making a new plan from there.