Features
on
Thursday, September 13, 2018 - 18:33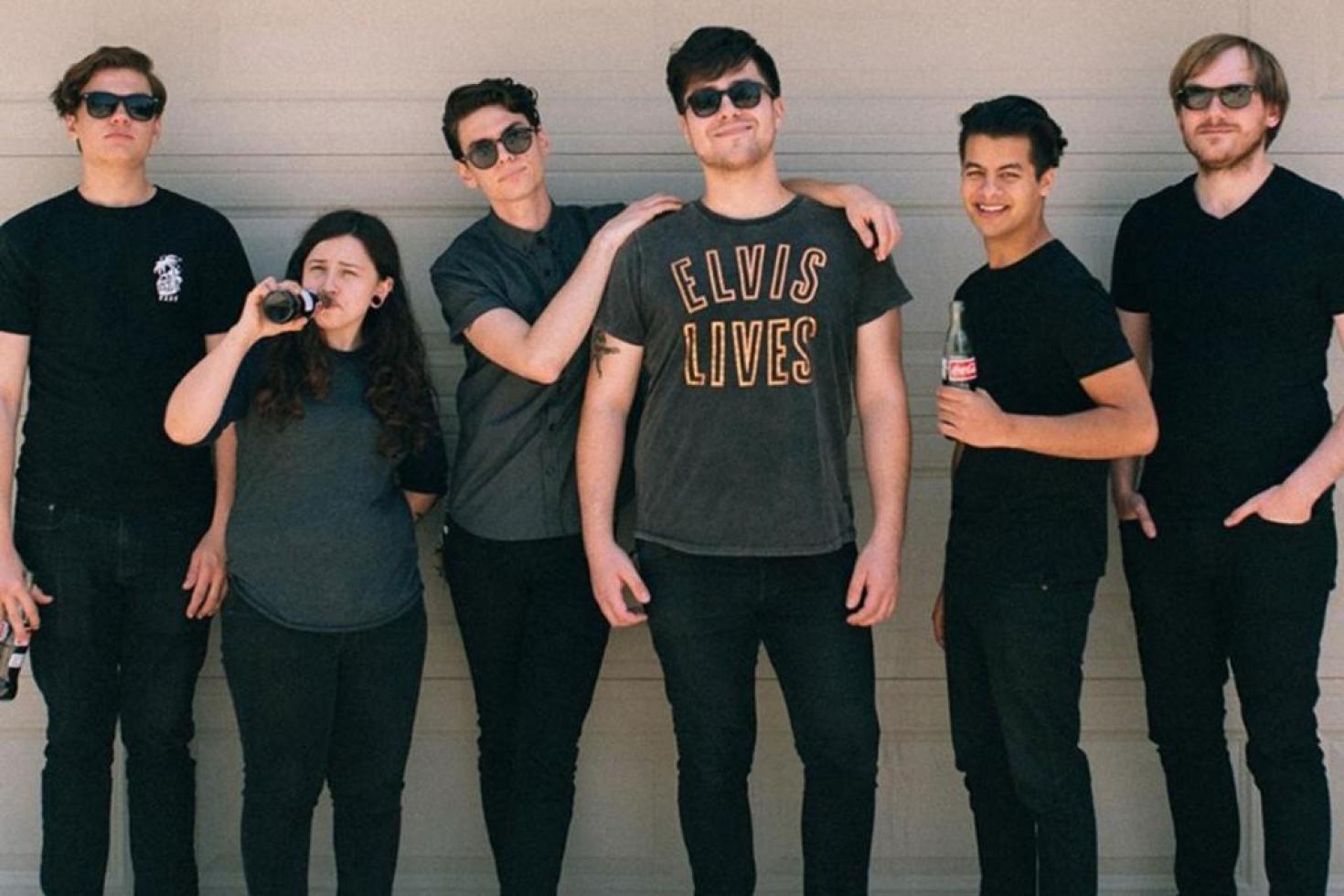 - by Steve Long
Describing themselves as a California rock band roll/slacker pop band, San Jose's Get Married started up in 2015 and recently released their first full-length album Songs for the Sleepless.  The album was co-released by Wiretap Records and Asian Man Records last month. The band is currently touring in support of the album with Tiny Stills.
We recently caught up with singer/guitarist Jaake Margo to discuss the band, the new album and future plans.
PRT: First off, where did the idea for the name Get Married come from?
It comes from Randy (guitarist) and I committing to this band and really going for it, unlike our last bands.
PRT: Let's talk about the new album, Songs for the Sleepless.  How did the process for that album come together?
Well, probably around half these songs we've had for a really long time, dating as far back as our first EP. We'd been saving songs for the album we wanted to do eventually, and once got a solidified line up and wrote a few more songs, we were ready and it all came together pretty smoothly. 
PRT: What are some of your favorite tracks from the album?
My personal favorite is "Winona" but I know a lot of people's favorite is "Weeknight Love." I also love the acoustic track "Over Again" but then again all these songs are special to me so it's kinda hard to pick. 
PRT: How would you compare the writing and recording process to earlier works such as the 2016 EP Into the Cosmos?
The lineup is almost entirely different. The band has always been myself and Randy but we've had a few different drummers and bass players. The big thing now is that we have three guitar players and a keyboardist, which add a whole new level to writing and recording compared to Into The Cosmos.
PRT: What is the typical songwriting process like for Get Married?  Lyrics first?  Music first?  Songs born out of jam sessions?
I think we have exactly one song born out of a jam session and that's "Jeezy Beach." But usually the process is I'll have lyrics and some chords, I'll bring it in and the band will force the song into existence. 
PRT: Growing up, were there any bands or artists that influenced you or made you decide that music was what you wanted to do?
I mean for me personally, Green Day and The Clash are the bands that made me want to do this for the rest of my life when I was getting into rock music and punk rock. But I was super influenced by The Beach Boys, The Ronettes, Frank Sinatra, and Elvis while growing up. 
PRT: What is it like to work with Rob and Wiretap Records?
Rob rules. He's the most supportive, helpful, caring, and passionate dude and it's really the best working with him. 
PRT: What does the future hold for Get Married?
Hopefully world domination, but right now lots of touring and playing music!