Features
Guerilla Poubelle's guide to Paris
on
Saturday, April 4, 2020 - 11:14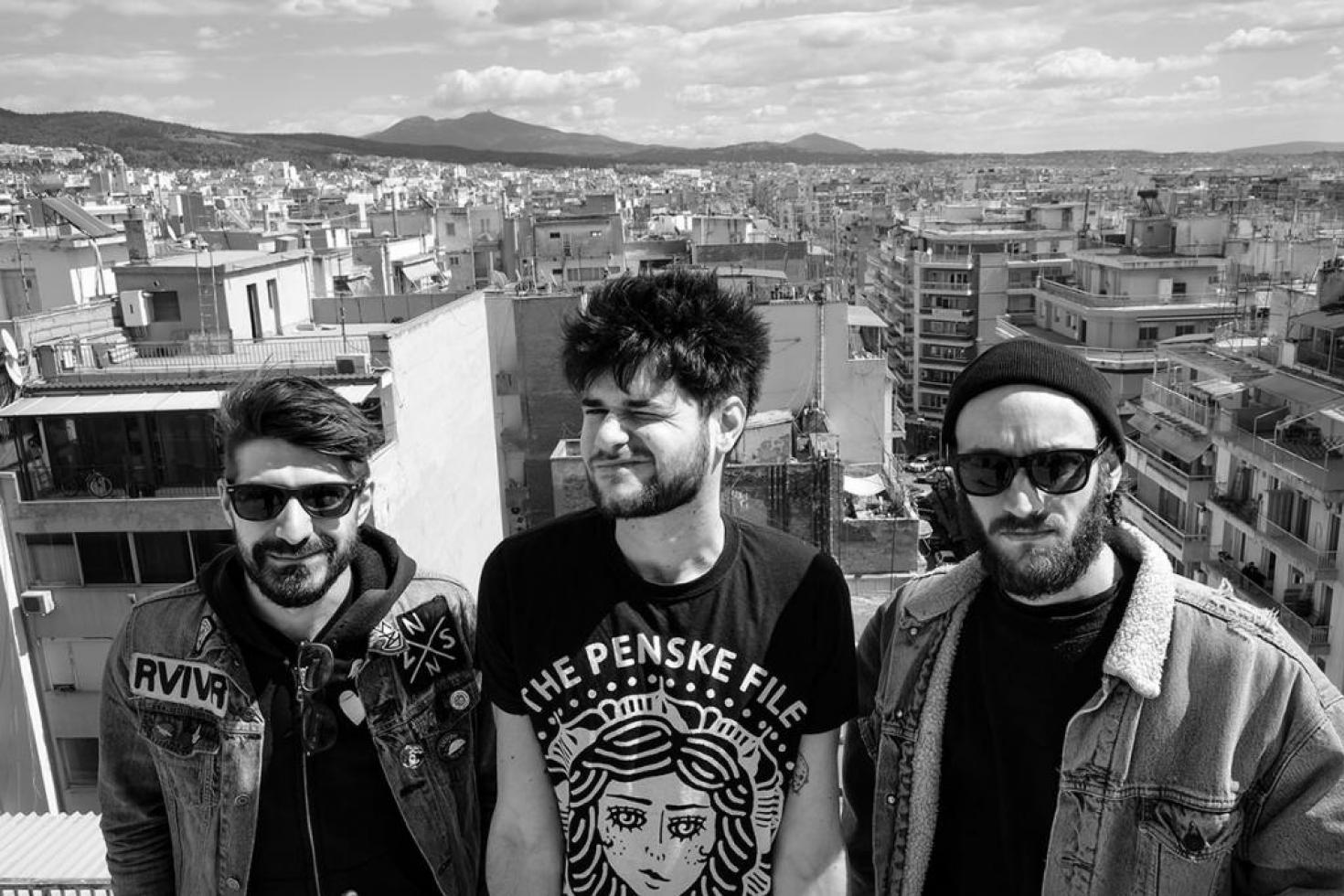 - by Tom Dumarey
It's a weird time right now with the whole world ground to a halt. An even weirder time maybe to post a city guide feature when you aren't even allowed to leave your own home. Then again, no better time to start planning and dreaming about your next trip. And there are few cities in the world that speak more to the imagination than Paris. So read on to find out what Guerilla Poubelle vocalist/guitarist Till Lemoine had to say about his hometown. Pretty sure it's the only city guide to Paris you will come across that doesn't even mention the Eiffel Tower or the Louvre.
Guerilla Poubelle's new album 'L'Ennui' is out now via Red Scare Industries.
PRT: What made you first fall in love with the city?
Till: Ah, I'm born and raised here… so I won't say I fell in love with Paris at a specific point or because or anything particular… but I like it here, I think it's my favorite city, besides all the obvious artistic things and all utilities, I like that it's huge and it makes you kinda anonymous if you know what I mean... you can walk around, live your life like no one knows you, meet new people all the time, no one looks at you because you are weird looking and tattooed… there's not that "village" feeling that can be oppressive to me sometimes.  I guess it's easier to be yourself when you are not judged by your peers all the time like it can be elsewhere.
PRT: If you had to come up with a marketing slogan for the city, what would it be?
Till: PARIS: beautiful and disgusting at the same time, like life, and like every Taylor Swift song!
PRT: Best place to play?
Till: I think my favorite Paris show was on a moving truck during a demonstration against Macron's politics a couple year ago.
But I guess this won't help someone visiting Paris to find a good punk show!  These days the best venues for punk shows are l'Ess'pace, Le Gibus, Le Cirque Electrique, Le Supersonic, l'Espace B.  I know it's hard to find info when you are visiting a foreign city, so drop me an email if you are in town, I'll hook you up with local DIY shows.
PRT: Best place to go for a late night drink after the show?
Till: My friend's bar, L'Engrenage du 11 is great, but around the Bastille area La Mecanique Ondulatoire is also great, they use to do shows and I still like to go there for a drink, Le Holy Holster is good too, a genuine punk bar.  In the north-east district I like Le Saint Sauveur, with a great Antifa mood.  But my absolute favorite (and many bands I showed the city after a show will confirm this) is to grab a few beers for a night shop and drink them on the top of the Montmartre Hill, in front of the Sacré Coeur, when the weather is clear at night you can see the whole city, it's beautiful.
PRT: Best place to go for a late night snack after the drink after the show?
Till: Paris and France in general don't have this great late night good food culture, you'll find decent kebab, falafel, or pizza anywhere around town but I don't really have a favorite place to go… I usually eat Gin & Tonic as a late night snack.
PRT: Best touristy thing to do in the city?
Till: Definitely the Musée des art forains (the fairground arts museum). It's a bit expensive but totally worth it.  Carousels, automats, costumes, faire games, curiosity cabinets, barel organs and mechanical music instruments are arranged and in use in this huge rehabilitated wine storage warehouses.
PRT: Best hidden spot in the city?
Till: I'd say the Square Danielle-Mitterand (Rue de Bièvre, 75005 Paris) it's one of the smallest "parc" in town, more like garden I guess.  In a small quite street.  I used to love hanging there, reading in the summer, or having a beer with friends.
PRT: One thing you would like to see changed in the city?
Till: I wish we could spot the gentrification, that pushed all the working class out of the center and closes alternative and cultural places to makes Paris looks like a dormitory.  Also I'd like that they use more female historical figures on our streets, statues, or metro stations... There are 300 metro stations in Paris, and only 2 are named after a woman so far!
PRT: Where in the city did you get your heart broken?
Till: Just outside the Pont Marie metro station.  It sucked, I don't use that station anymore.
PRT: Is there a historical fact about your city that makes you chuckle?
Till: Did you know that there's NO stop sign in Paris?  it's true, we don't need them apparently… More serious fact that people should look into: "La Commune de Paris".  Paris was self-governed for a couple month in 1871.  Revolutionary radical socialism at its best that ended in a bloodbath of course, repression killed more than 10,000 Parisians.
PRT: Favorite song about your city you'd like to share, either yours or someone else's?
Till: "Pérvert, Kosma, Paris" which is a Guerilla Poubelle song, but the lyrics are from our friend Fikce.  I tried to write a song about the city for such a long time, never found a good angle, I knew that he'd be perfect for this, and he did a great job!  I love "Paris sous la pluie" from Les Cadavres too.  This band was a huge influence for me when I was a kid, you should check them out !