Features
Lee Corey Oswald's guide to Portland, OR
on
Sunday, October 7, 2018 - 14:29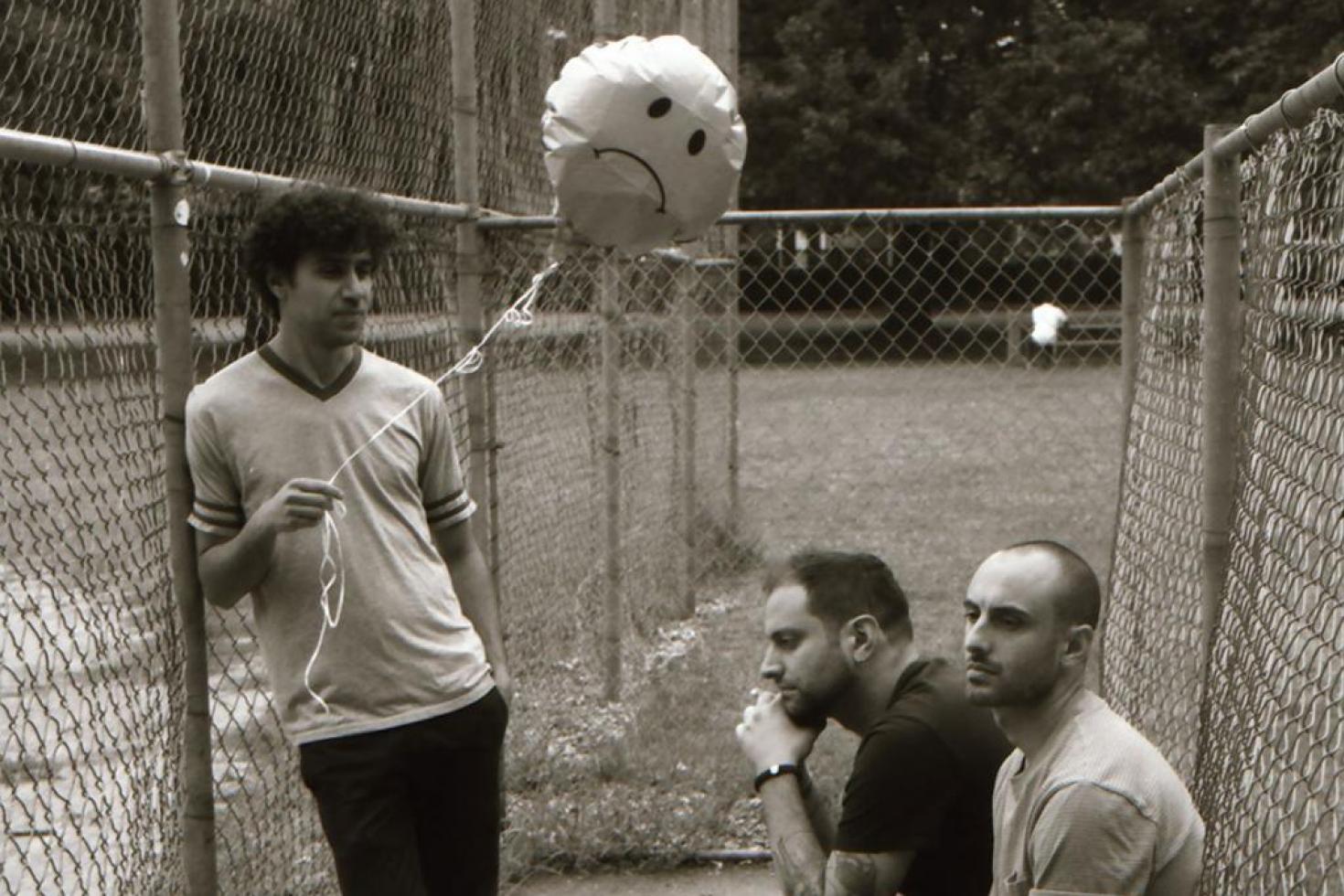 - by Tom Dumarey
When I was in Portland back in June, I immediately fell in love with the city. The only thing that would have made that visit even more memorable, was if I had already had these tips from Lee Corey Oswald back then. Read on to see what guitarists/vocalists Lee Ellis and Dan Silver and drummer Corey Ciresi had to say about their hometown and then go and pick up a copy of the band's excellent new album 'Darkness Together,' which will be out Oct 12 on A-F Records. (photo credit: Dan Stanton)
PRT: What made you first fall in love with the city?
Lee: The Portland summers are what made me want to stay, after moving here in 2009. The sight of the Rose Garden in June is a beauty that words cannot begin to do justice to.  Also living is cheap if you do it right and vodka sodas are $4 some places.
PRT: If you had to come up with a marketing slogan for the city, what would it be?
Lee: "Come for the suds, stay for the buds."
 
PRT: Best place to play?
Lee: My favorite place to play is a tie between Doug Fir Lounge and Mississippi studios.  Our good friend and former tour manager/sound engineer Ali Carlisle-Steinberg does sound at both places and is among the best in the city, in my opinion.  Both venues are also historical city landmarks and are really incredible to play and see shows in.
PRT: Best place to go for a late night drink after the show?
Lee: The Portway by Dan and my house in St.John's, for sure.  It opened in 1943 and still has a cast of characters from that year that frequent it.  Slots and keno, cheap booze, and friendly bartenders-it reminds me of Pennsylvania, where I grew up.  Except you can't smoke inside (thanks a lot, Oregon.)
PRT: Best place to go for a late night snack after the drink after the show?
Lee: Pretty much everything closes around 11-12 here, but the taquitos at 7-11 are downright bomb.
PRT: Best touristy thing to do in the city?
Lee: Those new rideshare scooters are pretty sweet.  It's $1 to start and 15 cents a minute after that.  Make your own touristy trip on a budget!
PRT: Best hidden spot in the city?
Lee: Patty's Grill on Lombard in St.John's.  It's a diner with great food and lots of antiques and strange things for sale.  Its like a vintage thrift shop-eatery.  Patty also cooks everything on a flattop right in front of you.  You can't beat that.
Also Double Dragon in southeast has incredible food and cocktails.
PRT: One thing you would like to see changed in the city?
Lee: I would like to see people be more open and forward instead of being scared of social interaction and relying on texing and social media to communicate.  I guess that's more like a new-age internet thing but it's way more prevalent here than the east coast.  Just sayin.
PRT: What's your best memory about the city?
Lee: My best memory(ies) about Portland has to be the shows I've seen here.  Being a major metropolitan area, most national touring acts stop here and we are privileged to get that opportunity to see them.  Just some shows off the top of my head include Sunny Day Real Estate's reunion, The Smashing Pumpkins, Superchunk three times, Shellac, and Exodus.  Some really great experiences.
PRT: Where in the city did you get your heart broken?
Dan: Finding out you couldn't get a decent slice (the pizza here is emphatically sub-par.)
Lee: Watching the Sixers blow a 20 POINT LEAD against the goddamn Blazers at the High Dive in southeast.  Both teams kind of sucked that year anyway.
Corey: Finding out the left  driving lane isn't the fast lane here and people driving in each other's blind spots
PRT: Is there a historical fact about your city that makes you chuckle?
Lee: I can't think of a particular one but I remember playing that Oregon Trail game when I was in second grade and never thought I'd end up here.  That's pretty funny I guess.
PRT: Favorite song about your city you'd like to share, either yours or someone else's?
Lee: This might be cliché, but "Needle in the Hay" by Elliott Smith is a bittersweet nostalgia that reminds me of moving here a decade ago.   Also that song is just brilliant in my opinion.  It's so dark and about substance abuse, but he also makes light of it-something I really respect and try to do with problems in my own life.
"So leave me alone-you oughta be proud that I'm getting good marksssssss."