Features
Steve Adamyk Band's guide to Ottawa
on
Thursday, March 21, 2019 - 10:00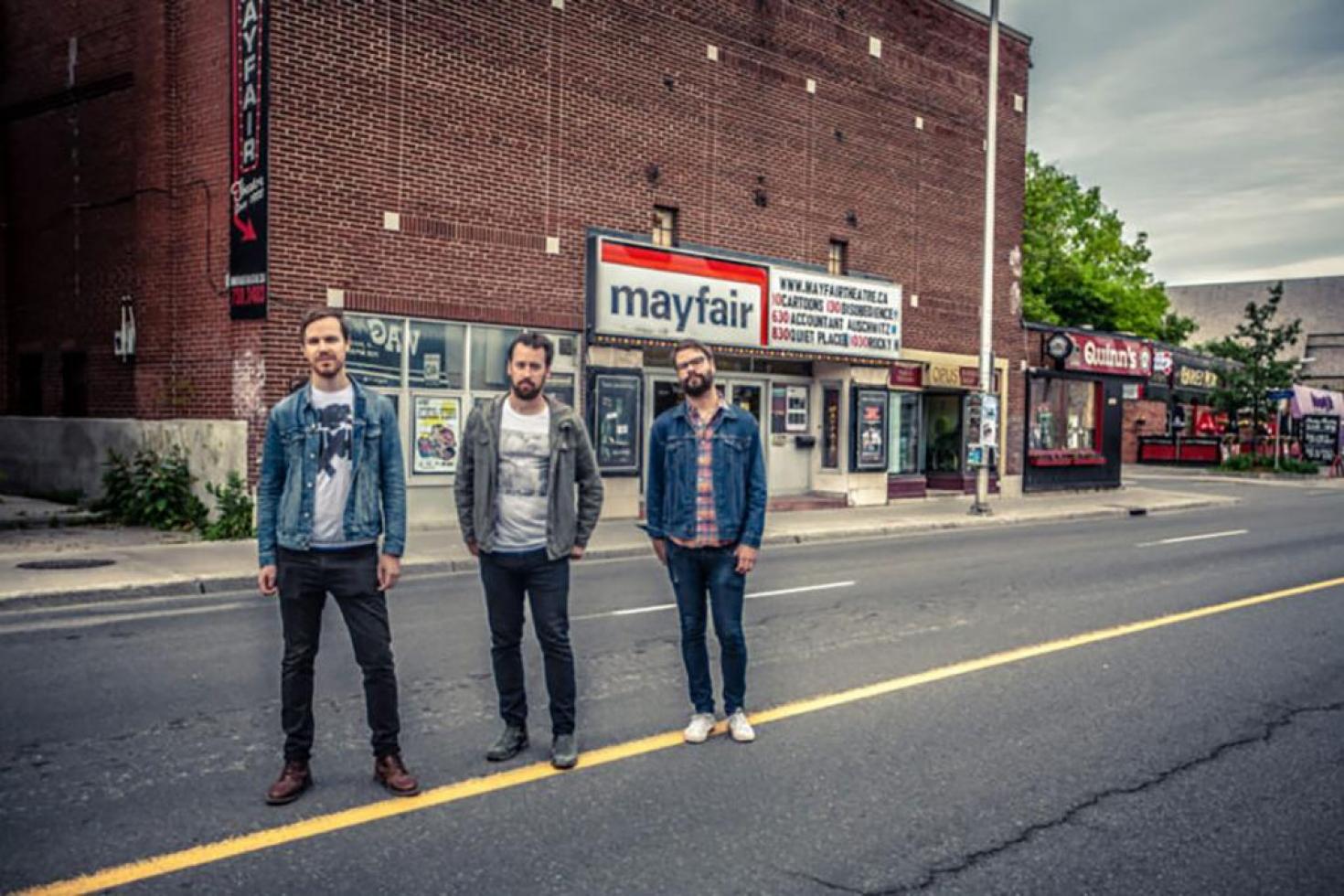 Planning a trip to Ottawa, Canada? Check out these tips by Steve Adamyk from Steve Adamyk Band, who just released their latest badass power-pop meets punk rock attack via Dirtnap Records. To celebrate the release of 'Paradise,' they will be playing a release show this Saturday at the House of TARG in - you guessed it - Ottawa with the awesomeness that is The Creeps and Sleep Late.
PRT: What made you first fall in love with the city?
Steve: Well, being it the only city I've ever lived in (although I've travelled a lot), I'd equate it to living in the small town and marrying your high school sweetheart: you're in love, but you've never known anything else, either, you know? Ottawa's the best (I'd equate it to Cleveland or San Diego in size), but it's the best because it's home. When it comes to the arts, we're currently at the "it's complicated" phase. To me, Ottawa's still a leader in the Canadian music industry, but that doesn't mean there isn't a ton of room for improvement. A lot of our issues are parallel with other cities/the rest of the world (lack of accessible venues etc.) and much of it relates to trends in world globally (streaming taking over, live performances not being as traditionally popular), but we're facing them nevertheless. Sometimes, it seems the only patrons are the various creators/organizers themselves. But that's always been this cities' strength; we have more artists per capita than most, and it'll always be this way. I just wish I wasn't aging and had more time to contribute.
PRT: If you had to come up with a marketing slogan for the city, what would it be?
Steve: One of Ottawa's back-handed slogans has always been "Technically beautiful". I would switch it to: "Technically awesome – Fuck you".
PRT: Best place to play?
Steve: Yikes! Another tough one. House of Targ is likely tops, tied with the Dominion Tavern, as it will always have a place in my heart.
PRT: Best place to go for a late night drink after the show?
Steve: House of Targ, Dominion Tavern, The Manx, Ward 14.
PRT: Best place to go for a late night snack after the drink after the show?
Steve: Pho on Somerset. Bronson Pizza.
PRT: Best touristy thing to do in the city?
Steve: Sorry to be a cliché here, but if you can handle the weather, a skate on the Rideau Canal in the winter (and it's free). In the summer, the light show on Parliament Hill also something of note (and equally free).
PRT: Best hidden spot in the city?
Steve: House gigs – ask a punk. And Bronson Pizza.
PRT: One thing you would like to see changed in the city?
Steve: Red tape loosened on venue rules/liquor laws.
PRT: What's your best memory about the city? 
Steve: TIE: 1. When Tom Green hung out with us at our local skate park. 2. Seeing Demolition Vs. Powers of Pain live WWF wrestling at the Civic Centre.
PRT: Where in the city did you get your heart broken?
Steve: Brewer Pool.
PRT: Is there a historical fact about your city that makes you chuckle?
Steve: Alanis Morrisette went to my high school (I even had a hand-me-down French book that used to be hers).