Album Reviews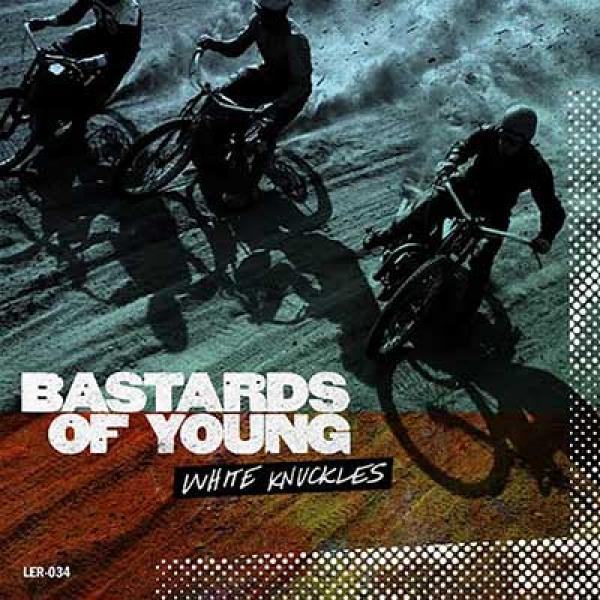 on
Wednesday, April 13, 2016 - 12:45
The first time I heard Bastards Of Young was when the Burrito Wars split came out last year. These Sacramento punks contributed a song called "Boys Like Us" that I just could not stop listening to. It was a flawless example of gruff-voiced melodic punk. Logically, I wanted to hear more.
Fast forward a couple of months. I'm listening to "White Knuckles", Bastards Of Young's latest album, and quickly finding out that "Boys Like Us" wasn't a lucky shot. Opening track "Stay Down" barrels out the speakers with the kind of riff that gets you going right away and then bursts open completely once they hit the chorus. "Boys Like Us" still sounds every bit as amazing as the first time I heard it and cuts like "Never Catch Me Girl", "Mary" and "East Noble (All Roads)" are right up there as well, along with the more brooding "Like Nails On A Cross". Think Hot Water Music meets The Menzingers meets Bouncing Souls.
If I had to list one flaw, then it would have to be that in both "Change" and "Good Grief" they tend to go a little overboard with the gruff vocals. Other than that, "White Knuckles" is one helluva good album with big hooks, plenty of energy and gang vocals in all the right places.