Album Reviews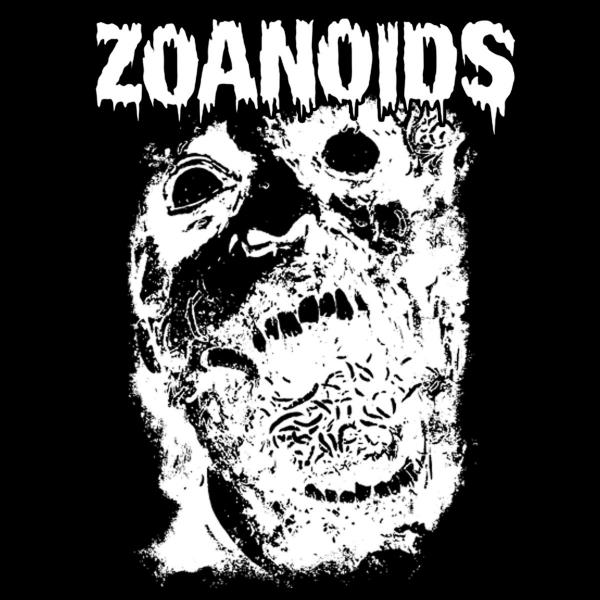 on
Sunday, February 7, 2021 - 15:15
Zoanoids describe themselves as a 'horror and sci fi Ramonescore band'. Which makes sense seeing as the Kalamazoo, Michigan based band doesn't just write songs about teenage werewolves and Warhammer 40,000 characters, their songs also come packed with killer melodies and their singalong choruses are out of this world.
Following up on their 2019 demo and a couple of singles that saw the light of day last year, these guys race through a dozen songs worth of buzzing guitars on their self-titled debut full-length. While some of these songs will have you thinking of Teenage Bottlerocket and The Lillingtons in the best of way ('Teenage Werewolf', 'Biollante's Revenge'), Zoanoids will just as well adopt a more aggressive sound in ragers like 'Driving', 'Michigan' and the Screeching Weasel-like 'Indifference'. Even more album highlights come in the form of the excellent, whoa-laden 'Arms of Ahriman', the tribute to 90's Lookout! Pop-punk that is 'She's Not A Deep One' and the surf-y instrumental that is 'Dos Fuertes'.
For an album that burns through a dozen tracks in just 24 minutes, there is a lot going on. And to make things even better, all of it is good. Seriously, if you are into Ramonescore or pop-punk done right, do yourself a favor and pick up Zoanoids' debut.
Track listing:
Teenage Werewolf    
Driving    
Arms Of Ahriman    
She's Not A Deep One    
Biollante's Revenge    
Time Of Judgement    
Dos Fuertes    
Innsmouth    
Michigan    
Overlord    
Directive: Solbrain    
Indifference    
Spheres