Album Reviews
Not Just A Passing Season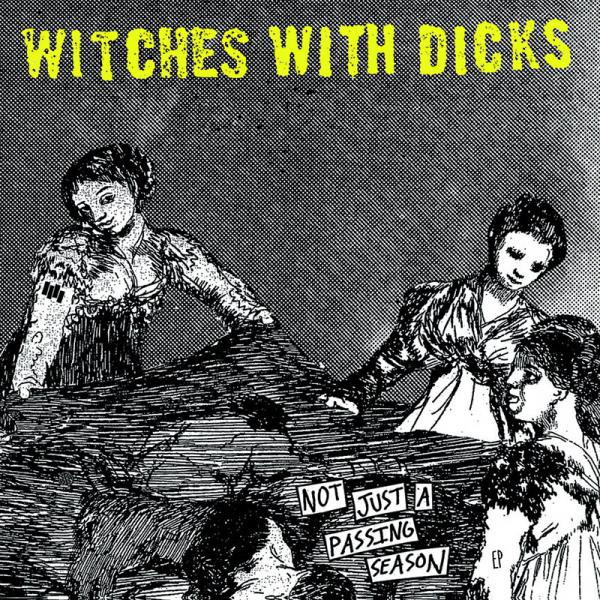 on
Saturday, October 29, 2016 - 14:01
- by Chris Crane
With Halloween fast approaching, this advice might seem counterintuitive, but you will thank me for it in the end: Listen to Witches with Dicks (and encourage your kids to do the same)*
"Not Just a Passing Season" only wastes a few precious seconds of our time before the music starts, at which point all is forgiven. I've been delaying writing this because I can't pinpoint what this band reminds me of. Some band I saw once 15 years ago, or a burned CD a friend gave me, or that one band who did that one song on that one comp. Getting to the point, this shit is great. Maybe like a less ska-ish, less polished "Destruction by Definition" era Suicide Machines? Straight-forward, musically balanced, raw and melodic. There's a message, some of the time, but it's not overbearing or forced. Also there's a song about the Ramones. This is a what a power trio sounds like. No unnecessary bullshit, just guitar, bass, drums and vocals, going full force the whole time. The longest song is 1m49s. 
I'm not gonna go into  detail about each song, but the closing track "Everything is Stupid and a Joke" stands out for a few amazing reasons:
1-It's got a lead in sample of a song I quickly discovered is called "The World May Not Like Me" by Mike Angelo and the Idols, which is the song I want to play every time I enter a room from how on
2-The song is only 8 seconds long. It's fast and short and fun and ridiculous and absolutely right about the state of things. Everything is stupid, and a joke. Indeed.
3- Being only 8 seconds long, we're treated to three consecutive takes, including some brief deliberation by the band between each take. This couldn't work with most songs or most bands, but it works here and it's fucking great. It makes me want to be in a band again and play punk rock all day with my friends.
Go buy it, go see these guys when they come to your town. This is great punk rock.
*I both permit and encourage Witches with Dicks to use this on a T-shirt or as an album title
Track listing:
JK Street
Actual Class War
Cram It, Churchy
Fuck Cops Still
This Is Buckman, Not L.A.
I Don't Wanna Live
No Time To Be 31
Everything Is Stupid And A Joke