Album Reviews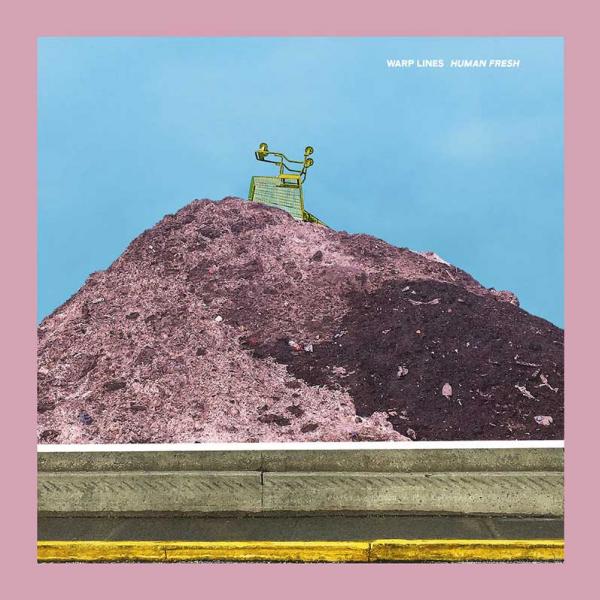 on
Thursday, October 3, 2019 - 17:57
- by Christophe Vanheygen
Hot damn! If there's one thing that puts a smirk on my face, it's gloomy garage-y (post-)punk-y things. Like Sonic Avenues did, for example. Which is exactly the first band that sprung to mind when hearing 'New Year' on Warp Lines' debut album 'Human Fresh'. The second one? Early The Wipers. Quite the namedropping, eh? Well, hold your breath, because there's more to come.
The Ottawa trio has definitely earned its spurs in bands like Steve Adamyk Band, The Yips and Big Dick. Lots of experience, cumulating in crafty and very interesting songwriting that simply feels like a nervous bastard child of many of John 'Speedo' Reis' bands. Like Hot Snakes and Drive Like Jehu, but in a poppy way. The Nightmarchers and The Sultans, but weirder.
(Told you there'd be more namedropping)
Overall, this is some impressive stuff sound- and songwise. Only knock on the record is the vocals. They sure need some getting used to. Oddly enough, they work like a charm on songs like 'Dear Head' and the aforementioned 'New Year'. On other songs, they feel a little too one-dimensional and this – dare I say – gets a little tedious over the course of the album.
Most definitely not a horrible debut album but there is some room for growth (especially in the vocal department). Then again, there's also some room somewhere for overly critical reviewers such as myself.
Track listing:
New Year    
Sleeping    
Measured    
You've Got Worms    
Nothing Is Working Out    
Weak Signals    
Hell Is Great    
Easter Island    
Human Fresh    
Stay    
Dear Head    
No Device