Album Reviews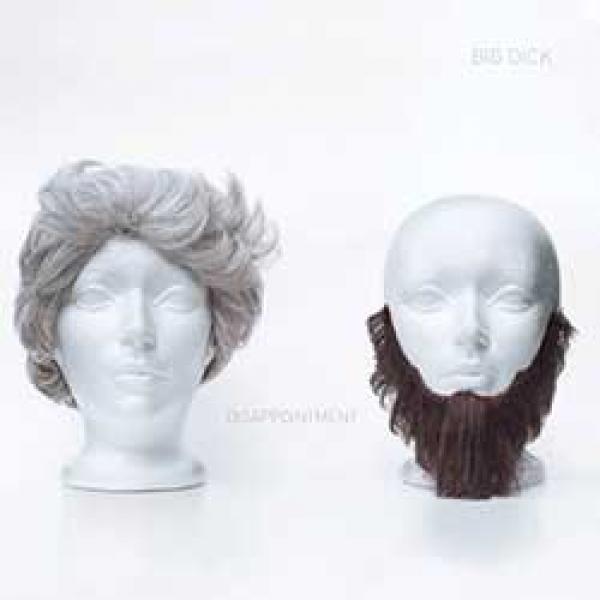 on
Sunday, March 8, 2015 - 10:29
Canada's drums/bass duo (not drum & bass) Big Dick is back with a new album called "Disappointment", which is the follow-up to their self-titled debut. These new songs don't stray too far from what we've heard from these guys in the past. But seeing as we've grown rather fond of their unique take on post-punkish, garage-y, 90ies alt-rocky noise rock with dual vocals and catchy hooks, we don't exactly consider that a problem.
On "Disappointment", bassist Johnny O and drummer Dave Secretary shove fifteen new songs down your throat in half an hour before calling it a day and every single song on here is as energetic as it is melodic. Described as an 'anthemic celebration of failure and inquietude', Big Dick don't waste time and get right to the celebrating with the cheerful "Let Down" and "Sick" before getting downright catchy  in songs like "On And On" and "Good Hunting".
"Disappointment" doesn't live up to its title at all. Instead it is packed with killer songs that should please fans of Japandroids and Death From Above 1979 alike.