Album Reviews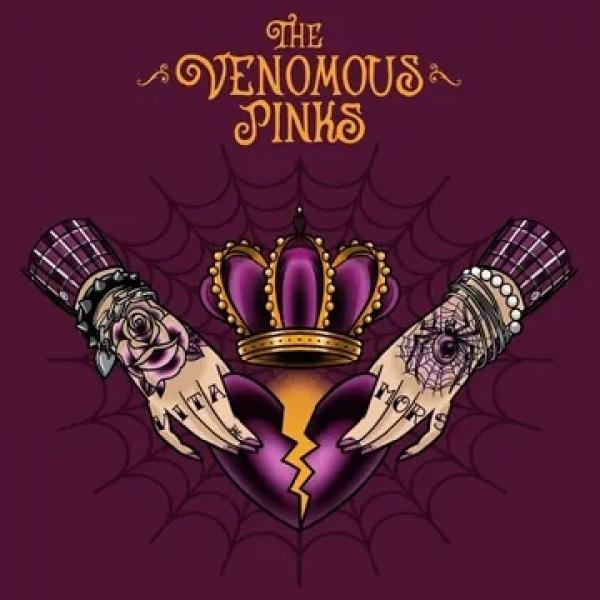 on
Monday, June 13, 2022 - 18:18
On their debut full-length album, Mesa, AZ's The Venomous Pinks burn their way through ten tracks worth of highly melodic punk rock without slowing down once.
On 'Vita Mors' (that's Latin for 'life and death' for all you non-dead language initiated), this trio tackles everything from persevering through heart-wrenching losses, fighting sexism and advocating social change. And to make the whole deal even sweeter, they do so without losing sight of the fun factor. Think highly catchy melodies, kickass riffs and a pounding rhythm section. Produced by Cameron Webb (Motörhead, Social Distortion, Alkaline Trio) and co-produced by Bad Cop/Bad Cop's Linh Le, these songs bristle with energy and singalong parts. On that last part, the band is helped out by Death By Stereo's Efrem Schulz and The Last Gang's Brenna Red, while Dan Palmer (Zebrahead and Death by Stereo) lends his guitar skills to three tracks.
Not that they need the help. As soon as they burst out the gate on rousing opening track 'Mercy', these ladies are firing from all cylinders. They then proceed to take no prisoners on 'No Rules' and manage to out-interrupt The Interrupters on the aptly titled and ska-less 'We Do It Better'. Not sure if that last one makes sense. Except that it totally does. Just do yourself a favor and check out 'Vita Mors'is all I'm saying.