Album Reviews
15 Years Of Tears And Beers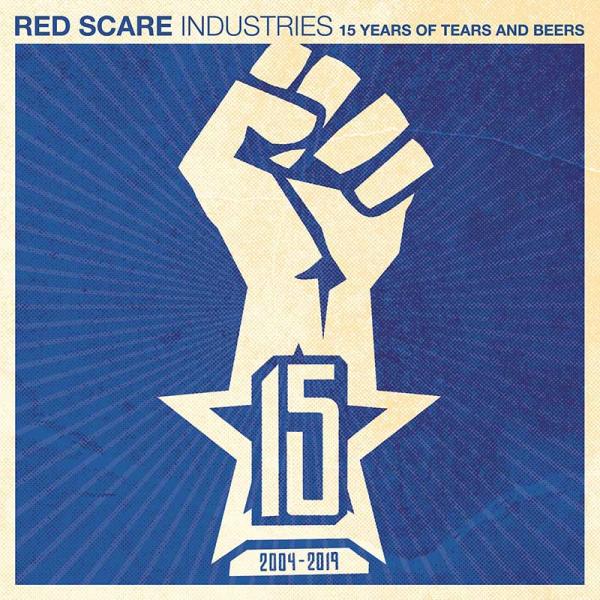 on
Saturday, September 28, 2019 - 15:52
- by Tom Dumarey
This is not so much a review as it is a glowing letter of recommendation to check out one of the most consistently good labels around if you haven't already done so.
For 15 years now, Toby has been working his butt off ever since The Lawrence Arms' Brendan Kelly was looking for a label to release the debut EP by his new band, The Falcon. That one release made Toby all the money he'd ever need. But rather than retiring right away, he simply kept introducing awesome bands to the world for the hell of it. Guy's a legend.
Teenage Bottlerocket, The Lillingtons, Cobra Skulls, The Menzingers, The Bombpops and Masked Intruder... they all have in common that at some point Red Scare released one of their albums. Well, that and the fact that following those releases they all signed to either Fat Wreck and Epitaph.
To celebrate the label's 15th anniversary, there is now the '15 Years of Tears and Beers' compilation featuring 15 previously unreleased tracks by some of Red Scare's finest including Brendan Kelly (covering the Lillingtons' 'All I Hear Is Static') and Broadway Calls (covering The Menzingers''Sunday Morning') as well as the first new Sundowner song in years and the first new Lippies song since the band's reunion.
Not enough for you just yet? Well, there's also new jams to rock out to from label mainstays The Copyrights, Elway and The Brokedowns alongside primo cuts by the latest crop of Red Scare artists including Sincere Engineer, Tightwire, Ramona and Billy Liar.
That's a whole lot of awesomeness for one single release. Makes sense that it's out on Red Scare Industries. Here's to 15 more years... za zdarovje, comrade!
Track listing:
The Copyrights "Maine or Oregon"
Sincere Engineer "Dragged Across the Finish Line"
Broadway Calls "Sunday Morning"
Sam Russo "The Window"
Elway "High Drama, Low Comedy"
The Bombpops "East and West"
Garrett Dale "Dead Body"
Tightwire "AYL"
Brendan Kelly and the Wandering Birds "All I Hear Is Static"
Ramona "Yeah Again"
MakeWar "TJ"
The Brokedowns "Thinking With The Lights On"
Sundowner "Bleed Together"
The Lippies "Acid Head"
Billy Liar "The Escapist"