Album Reviews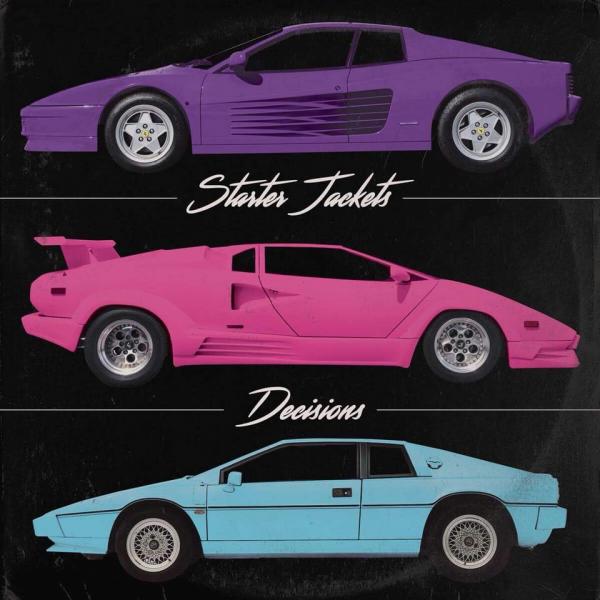 on
Sunday, March 18, 2018 - 11:56
'Decisions' is Starter Jackets' debut album and will be out soon-ish via Rad Girlfriend Records.
Starter who?
Starter Jackets. Remember that name. This Springfield, IL band is the latest creative outlet for Luke McNeill of The Copyrights/Hospital Job along with fellow Hospital Job/Attic Salt's Fred Malcolm on drums, Attic Salt' Lanny Durbin on guitar/vocals and newcomer Tyler Curry on bass. That's a lot of awesomeness for one band and it shows.
The album comes with ten songs of the power pop variety and all of them are… well, friggin' great would be one way to put it. Fans of the Copyrights and Hospital Job will find all the melodic goodness they have come to expect in cuts like '16 Bit' and 'Authority Problem,' complete with big dollops of keyboards thrown in for good measure. Other songs like 'Only Thing You're Bad At' and 'Loud Loud Brain' reminded me of a smoother version of Atom & His Package. Either way, Starter Jackets crank out slick chorus after catchy hook and will considerably brighten up your day in just 25 minutes.
Track listing:
16 Bit
Only Thing You're Bad At
Northender
Loud Loud Brain
Dream Team
Darker Than Space
Grandview Cleanup
Authority Problem
Burned Books
You Had Me At Goodbye